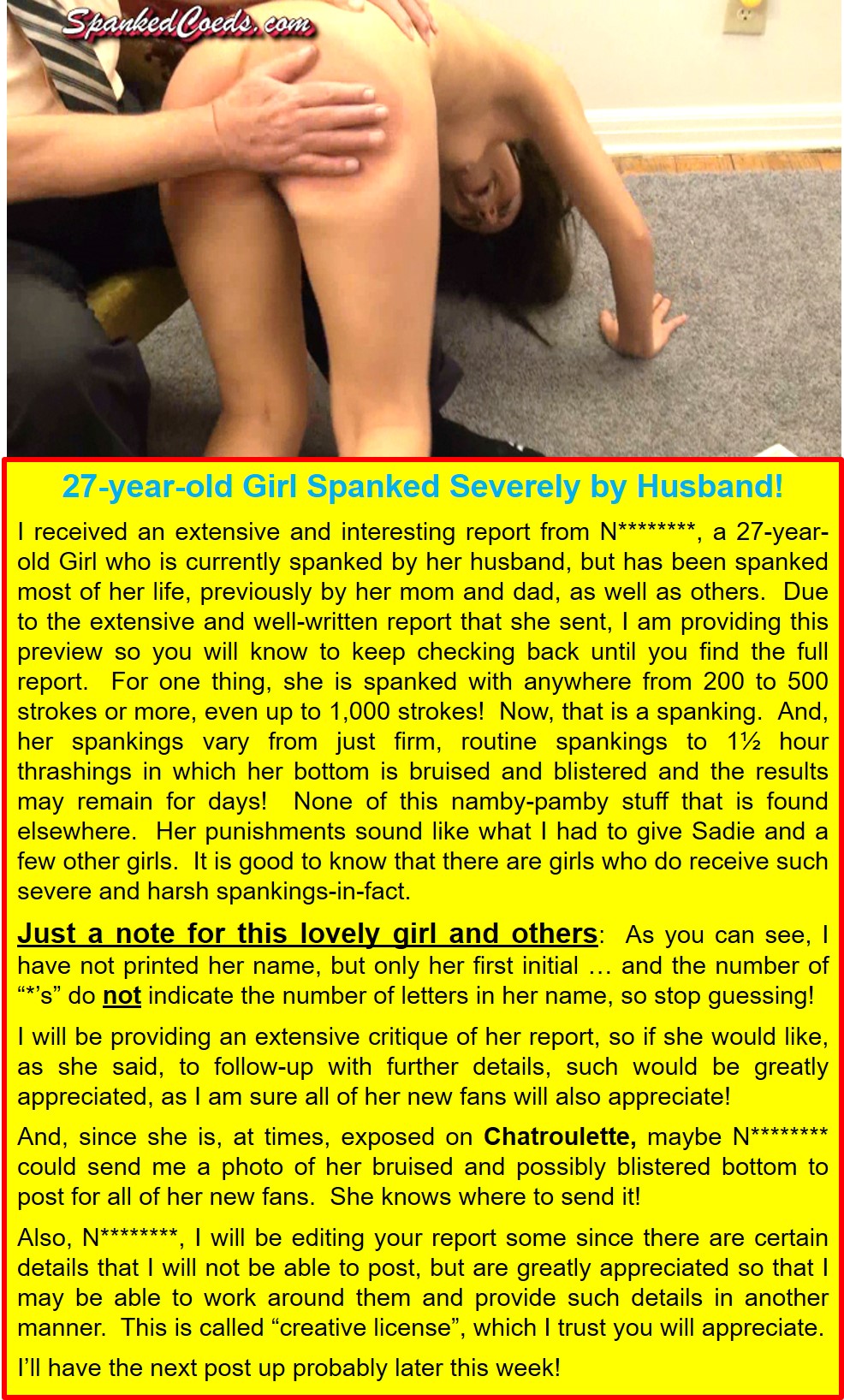 For the best in the spanking of Girls-Spanked-Bottoms, please go to Spanked Coeds by clicking on the bar below:



I previously published posts on another blog site during 2009 to 2011.  I published 33 posts in that blog.  You can see those posts at:

NOTICE:  Due to the amount of spam being received, no comments will be accepted.


I just received a well-written, extensive, and interesting report from N********, 27-year-old Girl, concerning her spankings, both now by her husband, and previously by her parents and others.  Check back for the full report

!