The following slavegirl request is characteristic of many girls who want the close supervision, strict control, and severe spankings that they need to make them behave as they want and achieve the goals that they want, whether in school, personally or domestically, as well as to satisfy their own sexual desires.  However, it should be clear that there are very few such girls.  As I have said many times:  Be careful what you wish for!  As seen by the following banner: 
Slavegirl Extreme Submission Training is
NOT
Recommended!!!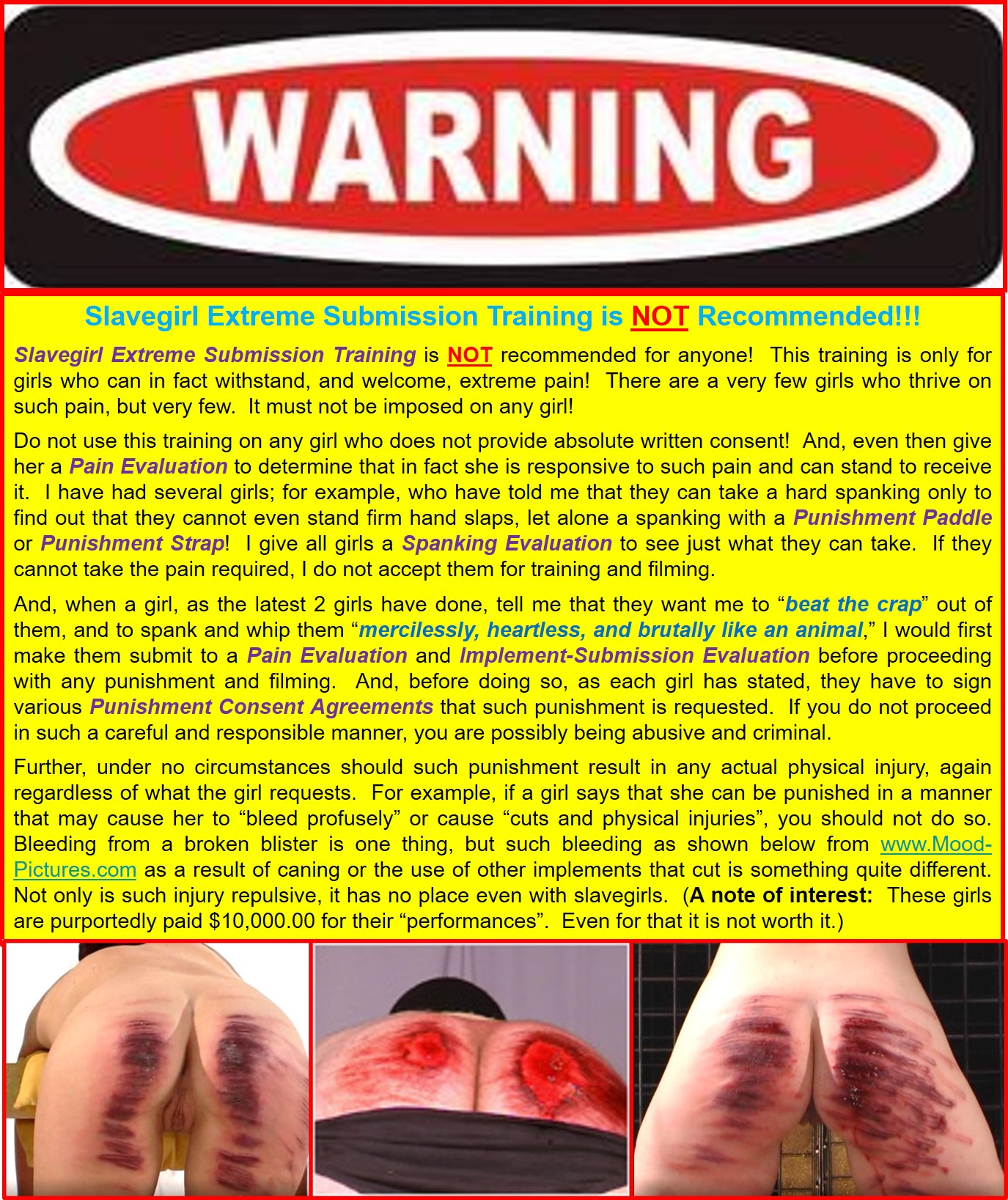 Due to the length of the application submitted by Slavegirl Elina, it will require many posts to present it all.  This is but the first of many.  
For the best in the spanking of Girls-Spanked-Bottoms, please go to Spanked Coeds by clicking on the bar below: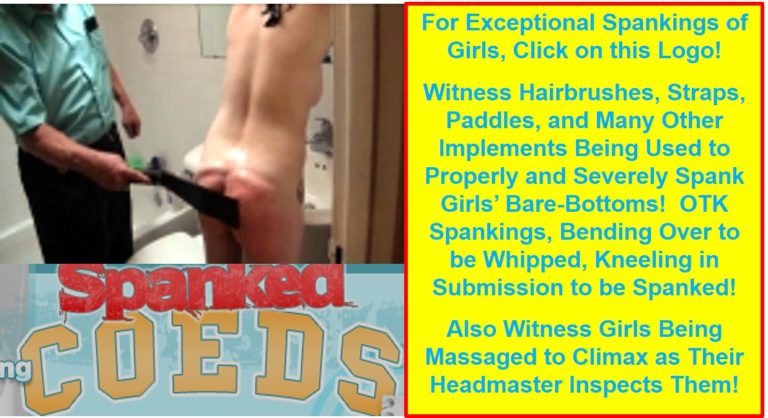 I previously published posts on another blog site during 2009 to 2011.  I published 33 posts in that blog.  You can see those posts at:

NOTICE:  Due to the amount of spam being received, no comments will be accepted.
Contact me direct for any comments and I will publish what is acceptable:  Headmaster@SpankedCoeds.com.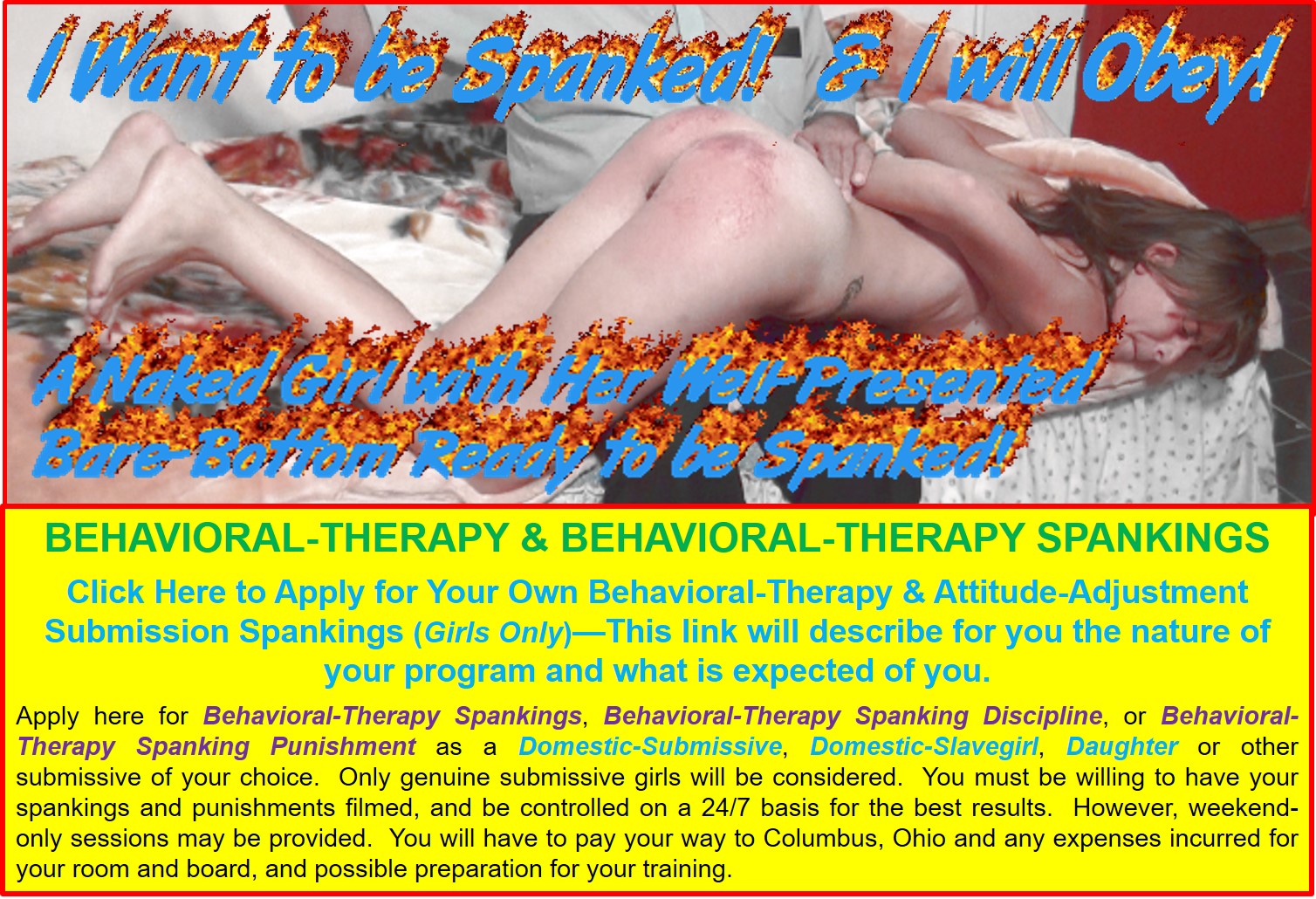 Following are messages from 21-year-old Elina.  She requested to be my slavegirl on a 24*7 basis, and to be severely, brutally, and harshly punished.  She also wants to be spanked in a heartless manner, beating her mercilessly.  Clearly, the submission requested by this girl is not something that should be considered for other girls.  This post is provided only for the very few girls who actually request such control and punishment.  I have had a few such requests, but not many.  However, those that I have had are quite similar and Elina reflects basically what they all say they want

.
Her actual message and discussion will be presented in the next post.  Enjoy! 
If you want to apply for any training, Extreme Slavegirl Training, or just to obtain Academic Excellence Training, or for any other reason, please contact me at: