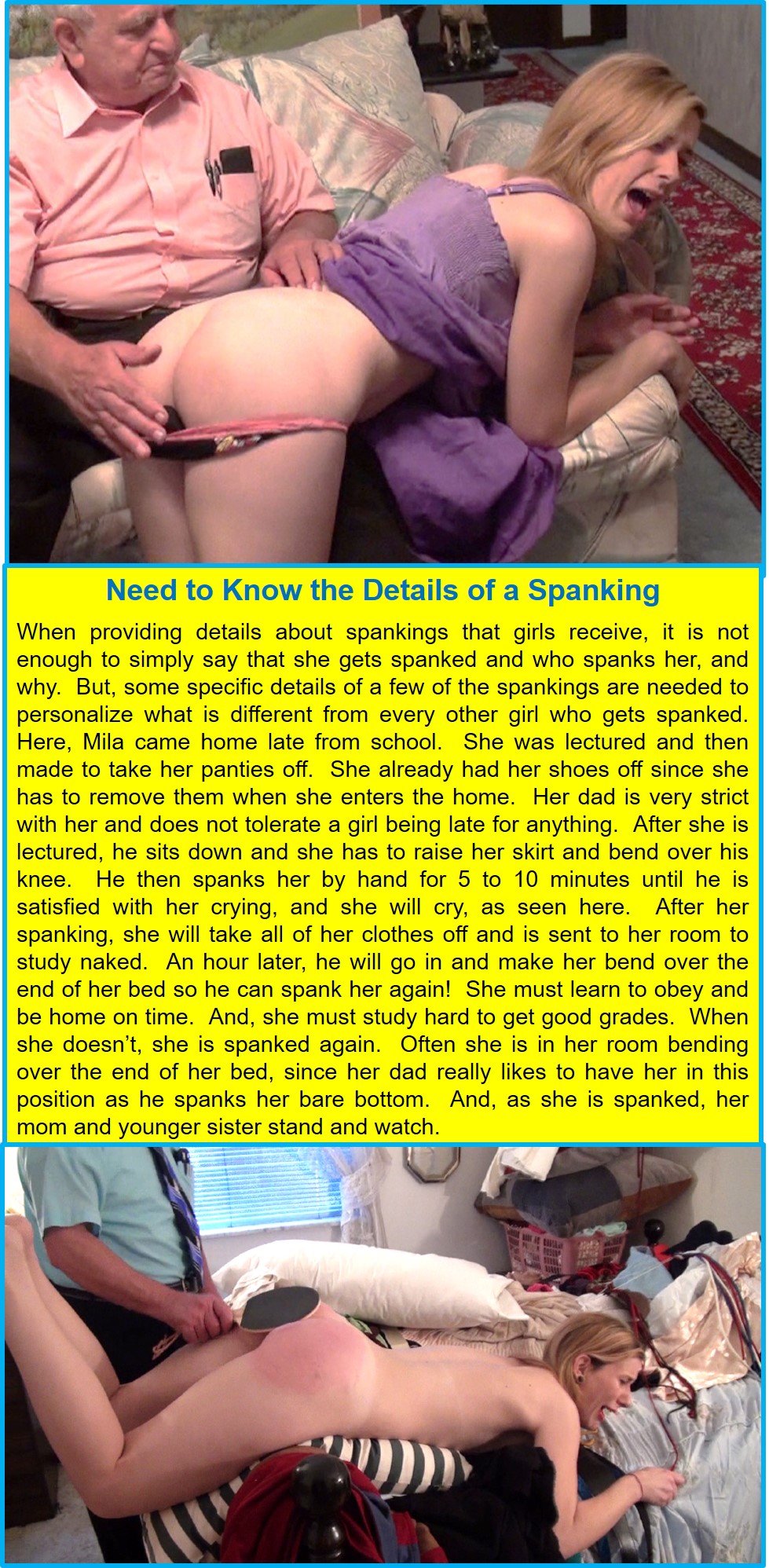 For the best in the spanking of Girls-Spanked-Bottoms, please go to Spanked Coeds by clicking on the bar below:

I previously published posts on another blog site during 2009 to 2011.  I published 33 posts in that blog.  You can see those posts at:

NOTICE:  Due to the amount of spam being received, no comments will be accepted.


I have received 2 surveys from girls who are only spanked 1-3 times/month.

 

They are 20-years-old and 23-years-old, and both were spanked the most when they were 18.

 

However, as with most other surveys being sent in, there is not enough information to really post anything.

 

If either of you would like to share more information about the spankings you do get, please contact me and provide the information.

 

Contact me at the email shown above.
The details provided by Jemma Michelle are a guide as to what is expected.  I will be posting more about her spankings later.