A viewer requested information about the use of a Sybian.  Below is a post concerning  the Sybian as well as Punishment Chairs and Punishment Stools and the girls who are punished as a result of their use.

For the best in the spanking of Girls-Spanked-Bottoms, please go to Spanked Coeds by clicking on the bar below:

I previously published posts on another blog site during 2009 to 2011.  I published 33 posts in that blog.  You can see those posts at:

NOTICE:  Due to the amount of spam being received, no comments will be accepted.


.
Sybian Punishment and Punishment Chairs/Stools are often used for a more personal and sexual punishment of a girl, or to make sure that her Master really gets her attention that he does in fact own her and she will be totally submissively-obedient to him. Although the Punishment Chair can be used to pleasure the girl, it is most often used for punishment or for forced masturbation. Of course, the Sybian is most often used by a girl to pleasure herself. For forced masturbation, the girl is made to mount the Vaginal Punishment Chair, sit down and then rotate her hips or rhythmically raise and lower herself until she climaxes. A Riding Crop, Jump Bat, or other implement may also be used to whip her back and thighs as she masturbates. Further, before she mounts the chair, she should be taken OTK and given a good, hard spanking so her bottom is already sore when she sits on the rough chair seat. As described in the Jump Bat photo-story below, the Jump Bat can also be used for many other disciplines, and is very effective for getting a girl's attention and proper performance!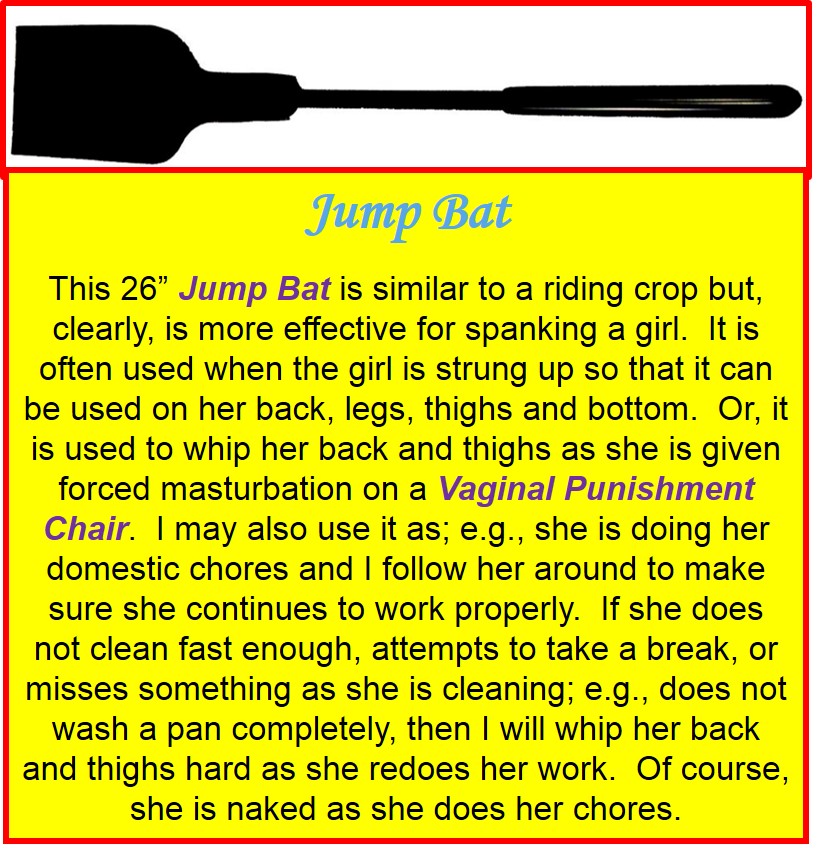 Forced Masturbation using a Vaginal Punishment Chair is a more effective punishment in that the girl cannot simply use a dildo to insert into her with her hand, but must be more actively involved as she is made to keep her arms crossed behind her back as she has to work to masturbate as she moves her hips or raises and lowers herself with her feet and legs. Also, as she is given Forced Masturbation, a Jump Bat is used to whip her back and thighs hard so that she cries. It is important that she is crying as she is given Forced Masturbation, and should be crying before she even gets on the Vaginal Punishment Chair from the spanking she received before proceeding to the chair. If she stops her Forced Masturbation by just sitting or not moving fast enough or hard enough, a Punishment Strap is used to severely whip her thighs and legs. In fact, after a minute or so of beginning her Forced Masturbation, she should have her thighs whipped hard with the Punishment Strap just to encourage her to work harder, regardless of how hard she is already working. She has to know that she can always work harder and more perfection, obedience, and energy in completing her tasks is always possible, is expected of her, and she will obey. When she climaxes, she should also be crying freely or convulsively from being whipped. To prepare the girl properly for the Punishment Chair she should be spanked before being made to sit on the chair so her bottom is already sensitive and sore, thus making the rough surface of the chair further her punishment. A hard 5-minute spanking with a Blistering Hairbrush, Jokari Paddle, or other such implement is recommended so each cheek is very tender when she sits down. A 3-minute spanking to each cheek is very effective.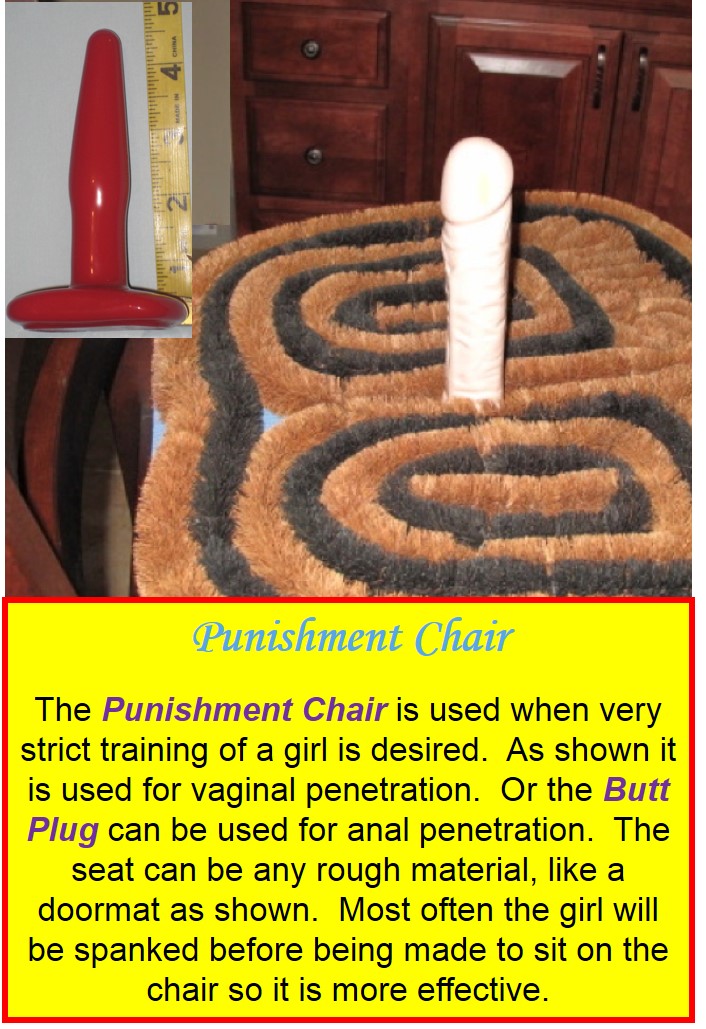 The Sybian can also be used to train a girl to provide oral services (see links given below) or to use her mouth to put a condom on her man—a video of such condom application is available and may be shown at a later date. We'll see. 
For some of the very strict religious communities, as cited below, the sexual services of a girl are considered very important and much of her punishment has strong sexual overtones, or are very directly sexual. The girls are expected to and are trained to provide sexual services on her boyfriend, fiancé, or husband in front of anyone present. More later. 
For Sybian Punishment, the girl can be made to sit on the Sybian with the protrusion in her vagina as she is whipped on her back, thighs and bottom. 
To see photos and videos of the Sybian, please go to: 
Although the Sybian is used less-often for punishment, the Punishment Chair (or Punishment Stool) is used extensively in some strict communities, especially very strict religious communities. I have had reports from many strict religious communities throughout the U.S. where the strict training of girls is practiced and the use of the Punishment Chair is routine. And, from the reports I have received, the training is very similar in all of these communities.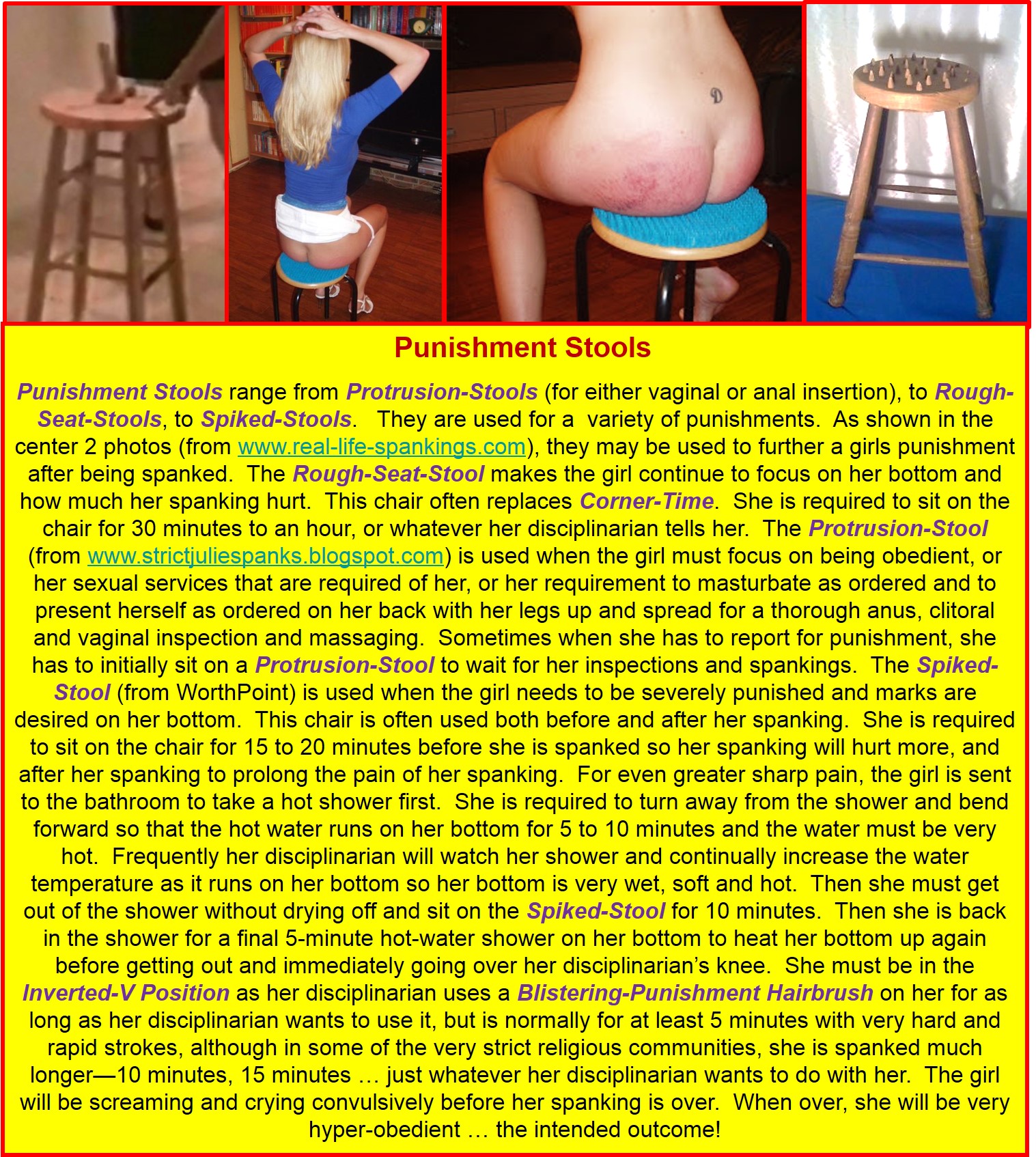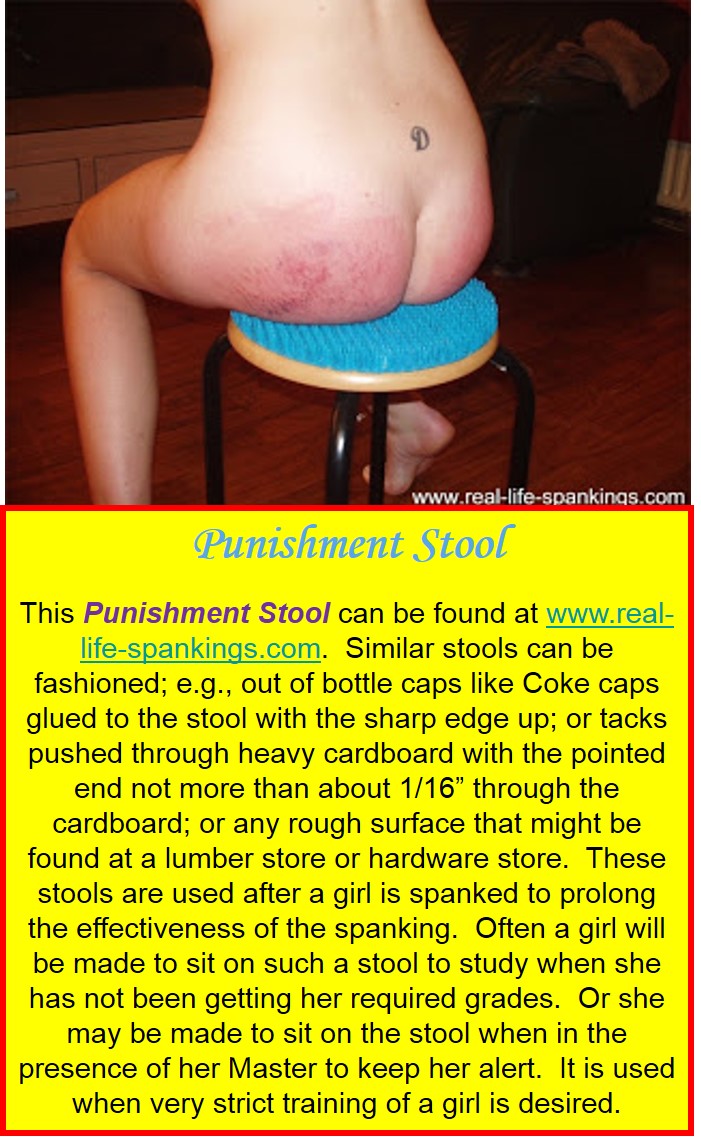 Over the years, I have had reports from girls living in these strict religious communities: California (27-years-old), Maine (22-years-old), New York (18-years-old), Alabama (23-years-old), Ohio (26-years-old), Louisiana (19-years-old), a province in Canada (18-years-old), among a few others, and two reports from states in which the girls were very severely and harshly punished: Arkansas (19-years-old), and Mississippi (24-years-old). 
In all of them the girls are closely supervised and severely punished for disobedience or misbehavior, and are given frequent Maintenance Spankings and scheduled weekly Spanking-Punishment Sessions. They are spanked in front of anyone present, and must submit to being spanked by anyone who controls them or who they are told to report to for a spanking. Sometimes they are sent to someone they have not even met, and must go into their home, take their clothes off, hand the person an implement and ask to be spanked. They must strip naked when ordered to be spanked, and must not resist or they will be severely whipped. To assure their abject obedience, they are given forced masturbation where they must masturbate in front of anyone present. Also, the girl is taken to the pastor once or twice a month, sometimes weekly, to be spanked. 
When a girl is taken to the pastor, it may be a private spanking, or, more often, she will be spanked along with other girls who have been sent to him to be spanked. Sometimes they have to report right after the Sunday morning service, or they may be scheduled to see him on a Saturday or an evening during the week. When they go in, they all have to strip naked and stand at-attention with their back against a wall until they are called for their spanking. By facing out, they can all witness the other girls being spanked. And, these will be fairly severe spankings—see photo-story below.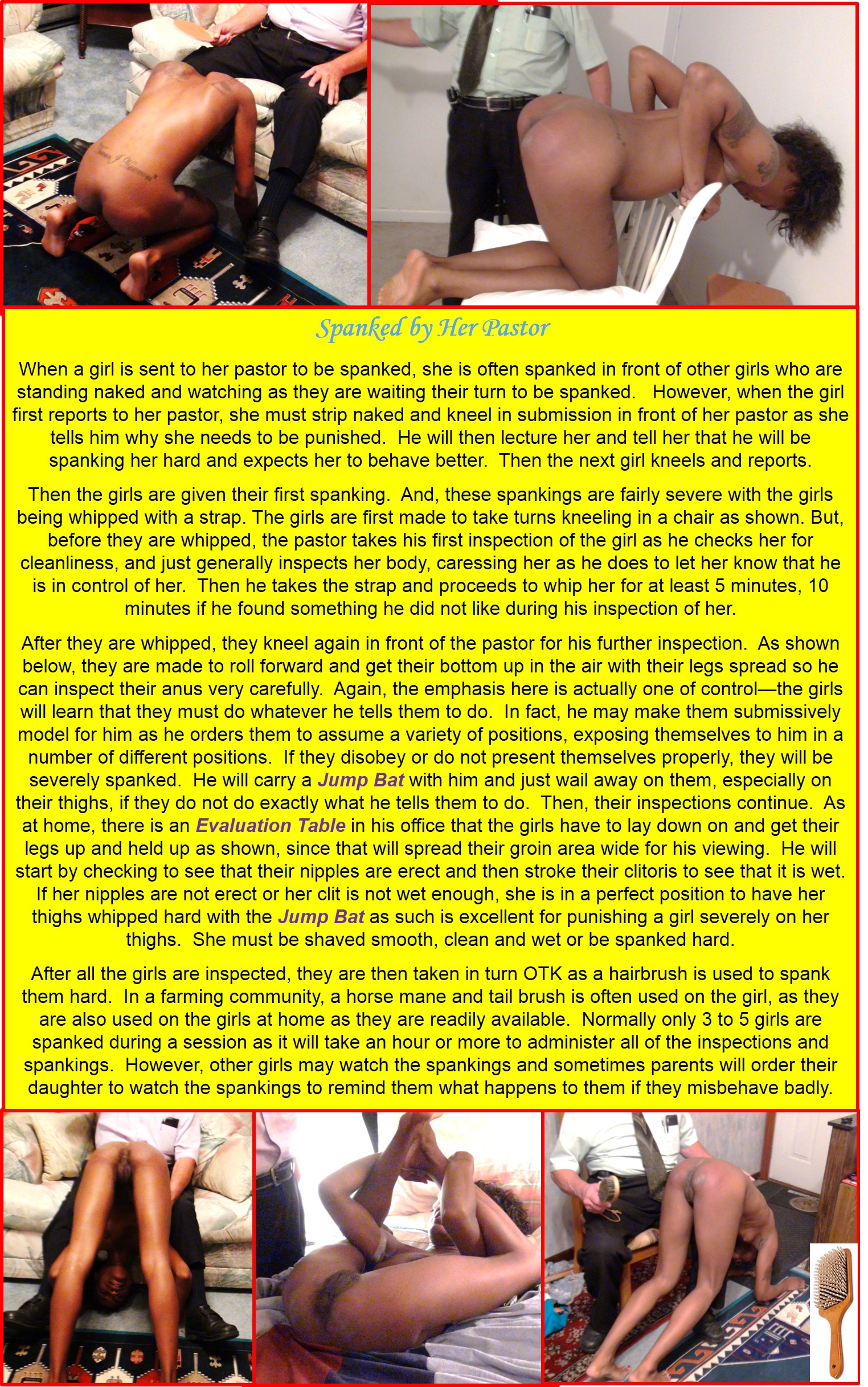 I was going to provide the reports from the two girls in Arkansas and Mississippi, but their punishments are so severe, especially the one in Mississippi, that I have decided not to post them. Although these girls are over 18-years-old, it seems as though such punishment is also administered to girls who are younger, and such punishment I consider to be extremely abusive. I would report them to the FBI but the FBI is not that interested in pursuing such reports. I previously reported a suspected pedophile but the FBI did not take it seriously and did not determine the facts relating thereto. 
Regardless, I will not provide the reports of these two girls, but will provide some of the associated photo-stories that will give you an indication of some of the

less-abusive

punishments–so you can guess as to just how severe and abusive some of the other punishments probably are. 
One thing did stand out concerning these two girls, and that is that they both lived on farms. So, the question is: Are girls who live on farms more severely punished than girls who don't? 
And, for girls who live on farms, they are often taken to a barn to be punished. One reason is all of the available furnishings and implements available to punish her. 
For example: 
Punishment Furnishings

: Spanking Horse, Punishment Chairs, Tack Benches, Posts to String Her Up On, Spread-Bars, Bails of Straw & Hay, Saddles, Girths, Reins, Lead Ropes, Horse Blankets, Roping Dummy (can be used as a Spanking Horse), Cribbing Straps, Horse Mane and Tail Brushes, Training Forks …
Punishment Implements

: Riding Crops, Quirts, Stirrup Straps, Horse Whips, Floggers, Heavy Belts, Reins, Spur Straps, Stirrup Leathers, Fly Whisk (can be used as a flogger). 
While I will not now present in detail the controls and punishments that the two girls received, a few notes will help to indicate the extent to which they were controlled and punished. 
Both girls could only date boys who would spank them for disobedience or misbehavior. The girls had to submit to their boyfriends and let them enjoy them any way they wanted. In particular, after they were spanked, they had to provide sucking-services to thank her boyfriend for spanking her. 
The 24-year-old girl from Mississippi, Jackie, had to meet her boyfriend at the door naked when he came to pick her up. She had to give him a good kiss to welcome him and then take him to the family room where she had to hand him her hairbrush that would be used on her and then bend over his knee for her Preemptive Date Spanking. All of this in front of her parents and anyone else who was there—her younger brother, her female friend, their next-door neighbor, her boss (who was a family friend and often visited), her cousins, and anyone else who was visiting. See the photo-story below for more details. 

The sexual use of a girl in these communities is quite common and expected. The father of one 23-year-old girl, when told that she didn't think she needed to be spanked replied: 
"I don't care what she thinks, she will be spanked, she will strip naked, she will present her bottom to be spanked, and she will stay in position until I get through with her bottom. And when I tell her to masturbate, she will obey or I'll use a strap on her hard. And when I tell her to get her clothes off and bend over and spread her legs so my friend can enjoy her when he visits, then she will obey or I'll use my belt on her, he'll then use her and I'll then blister her bottom so she never resists or complains again. The focus of her obedience and behavior is in her pussy, and she is going to learn that her pussy will be used anyway she is told to use it, and I will give her pussy-whippings all day long until she learns."
Check out the photo-stories below and use your imagination as to what they indicate about the severe, harsh and abusive treatment some of these girls are receiving, and that there are girls like this in many states throughout the U.S., and many countries in the world.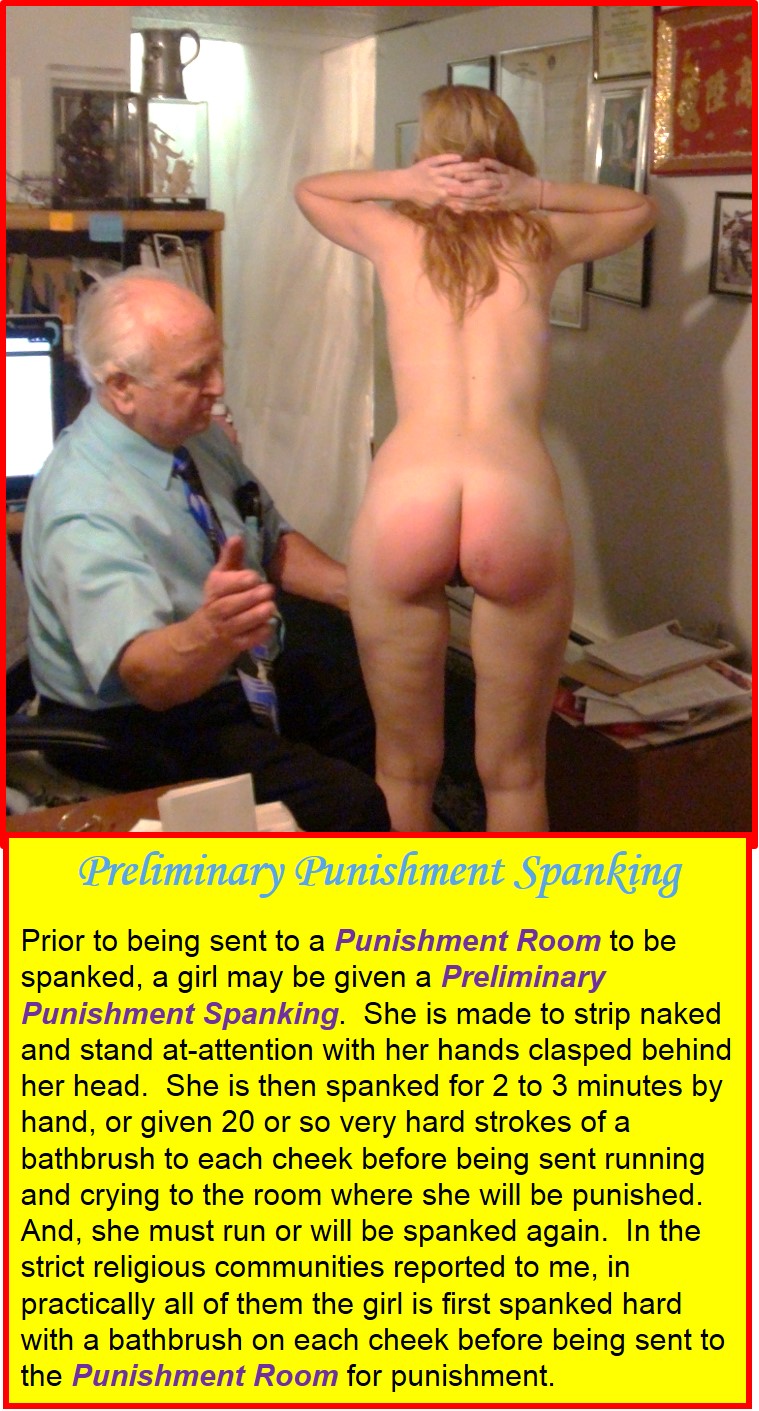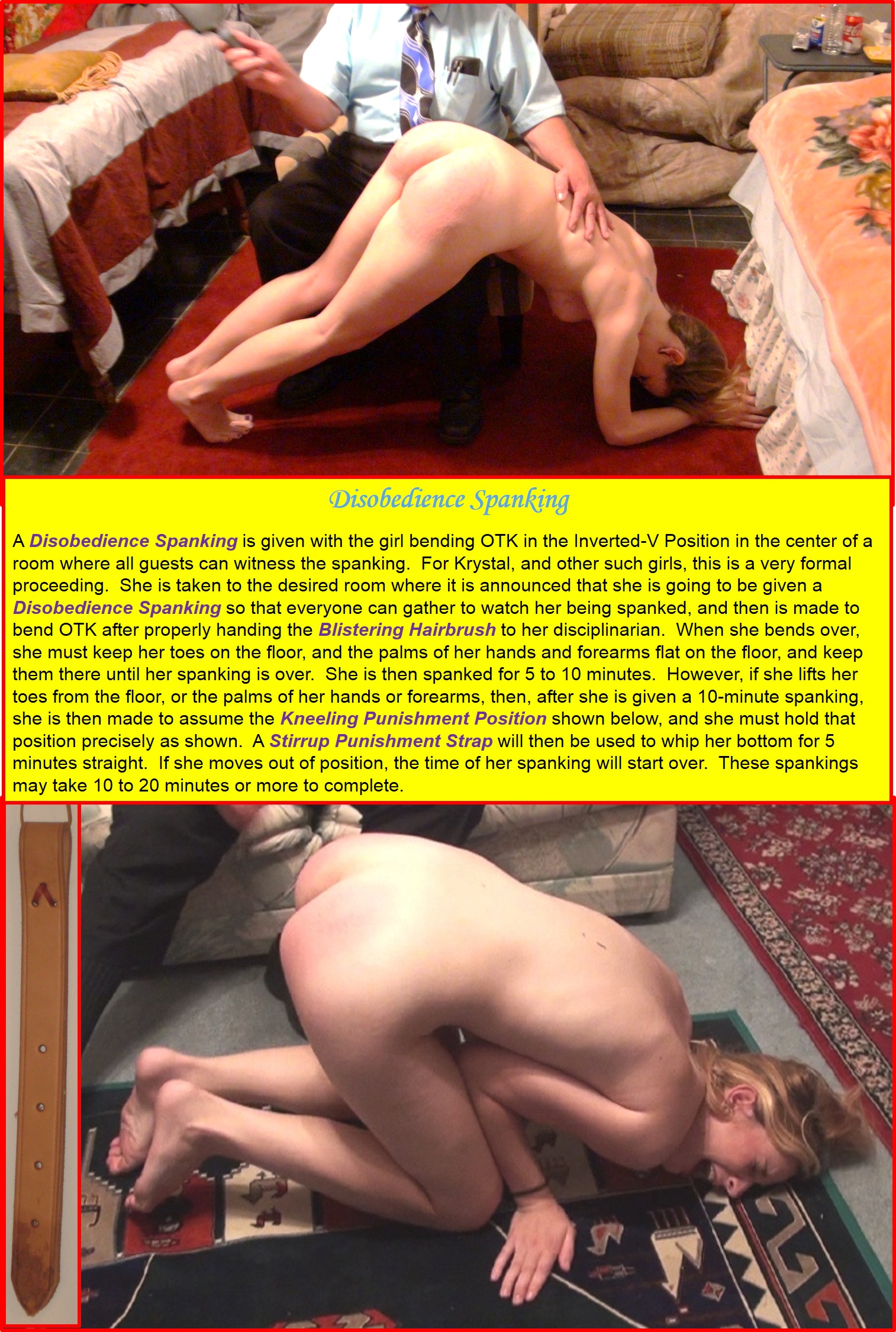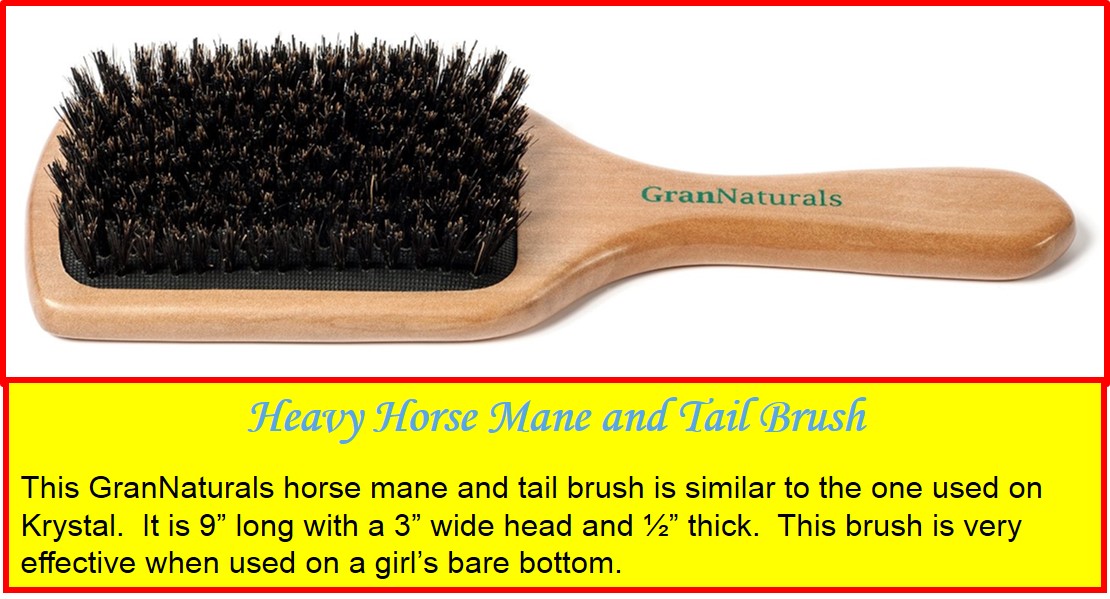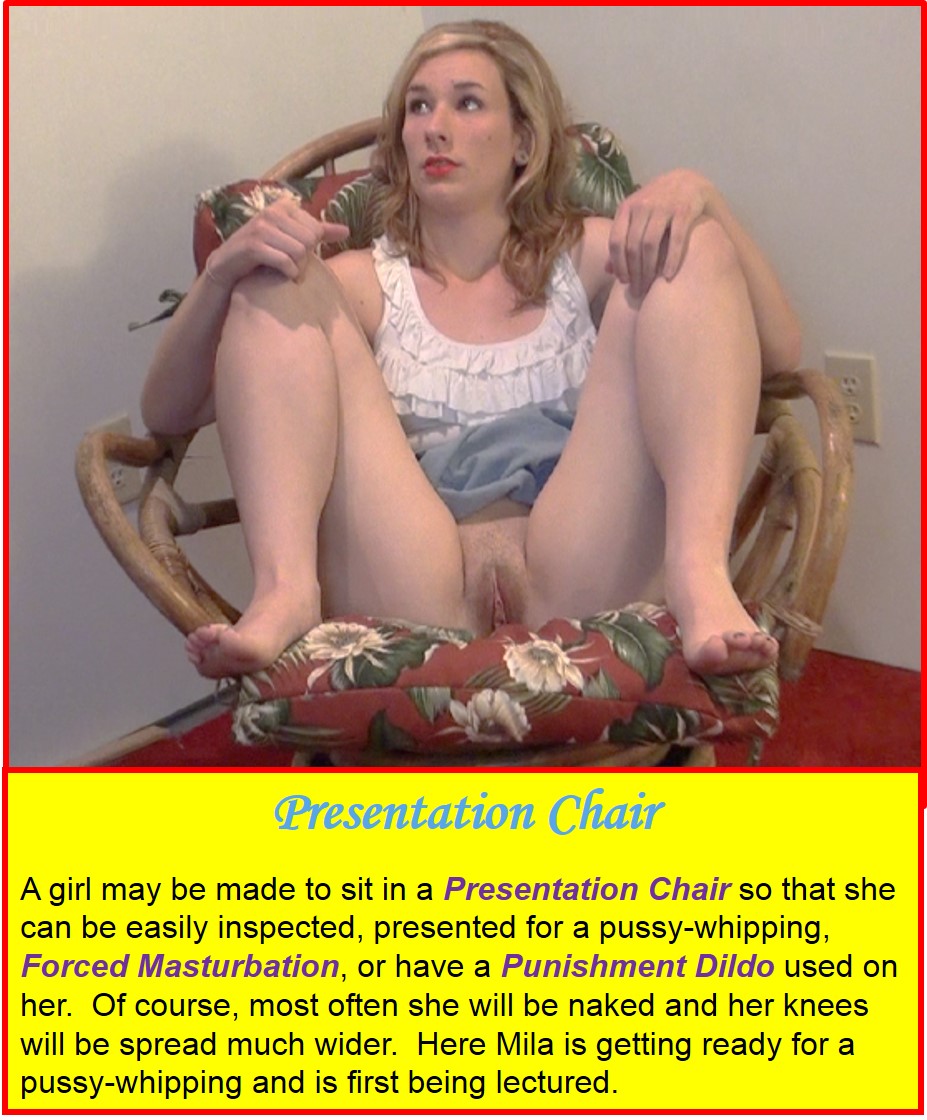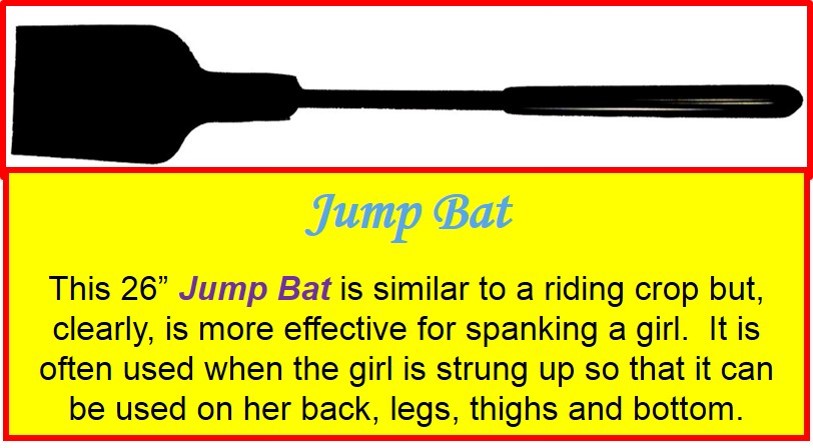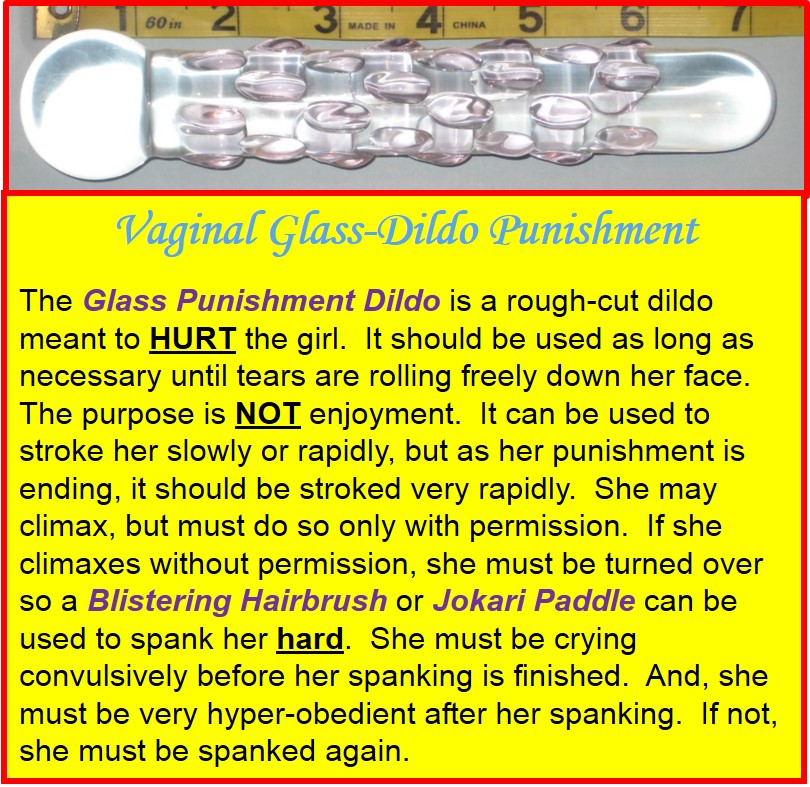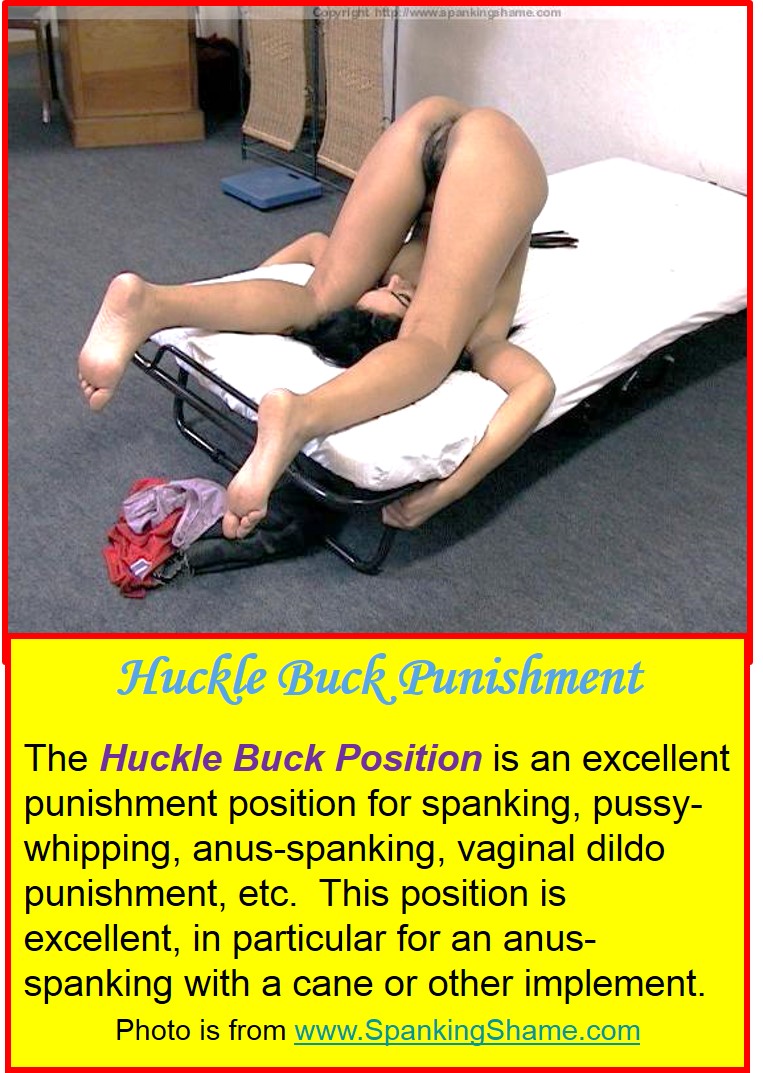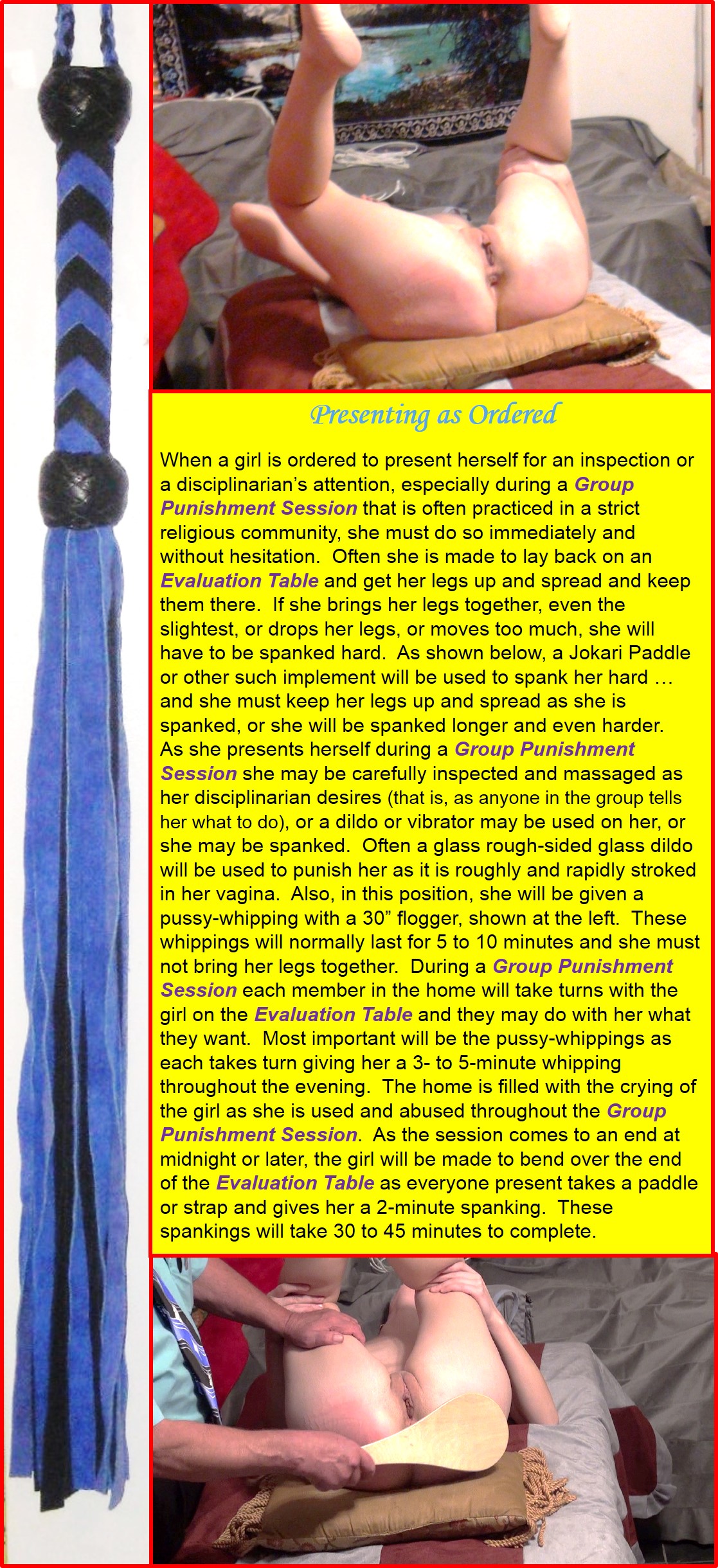 I trust that this post has been informative for you, and if you have any questions or comments, please contact me at:  Headmaster@SpankedCoeds.com.