For the best in the spanking of Girls-Spanked-Bottoms, please go to Spanked Coeds by clicking on the bar below:

I previously published posts on another blog site during 2009 to 2011.  I published 33 posts in that blog.  You can see those posts at:

NOTICE:  Any comments concerning posts in that blog must be made in this current blog, as the older one is no longer reviewed and is inaccessible for updates.

If you need to be spanked, click the above banner and see how to apply! 
Recently, many viewers have found my exceptional videos on Spanking Library.  For immediate download, go to Spanking Library to find some of my excellent spanking videos.

.
After inspecting me during my Birthday Punishment Session, stroking my clit to climax, and probing me with a dildo to climax, and then spanking me very hard, Daddy told me that he was going to control everything about me and I had better be obedient or he would whip the crap out of me until I obeyed … as he untied me, took the strap that I had to bring him, made me bend over with my hands on my knees, and proceeded to whip me hard for 15 minutes!  When he finished, I was crying convulsively and screaming: 
"I'll be obedient!  I'll be obedient!" 
"I know you will," he said, "And when I tell you that I have to punish you, you are to immediately get undressed, run and get your strap, return and hand it to me, bend over with your hands on your knees, tell me 'My bottom is ready for you to whip,' and wait until I get done with your bottom.  Do you understand young lady?" 
"Yes Daddy!  I'll obey!" 
"And from now on I'll be spending 15 to 30 minutes whipping you to make sure you know that you have been punished." 

And he reminded me that he was going to control everything about me.  I already knew that he was going to be giving me Enemas whenever he wanted to, but it was even more than that.  If my panties are soiled when he checks them, which he does several times a week, I will get an Enema.  I get these now only about every other week or so.  I get diarrhea at times and when I do, Daddy gives me an Enema.  And then there are the ones he gives me just whenever he wants to.  He'll stop me in the home and order me to get my clothes off, if I am not already naked, and kneel for an Enema.  Of course, I immediately obey!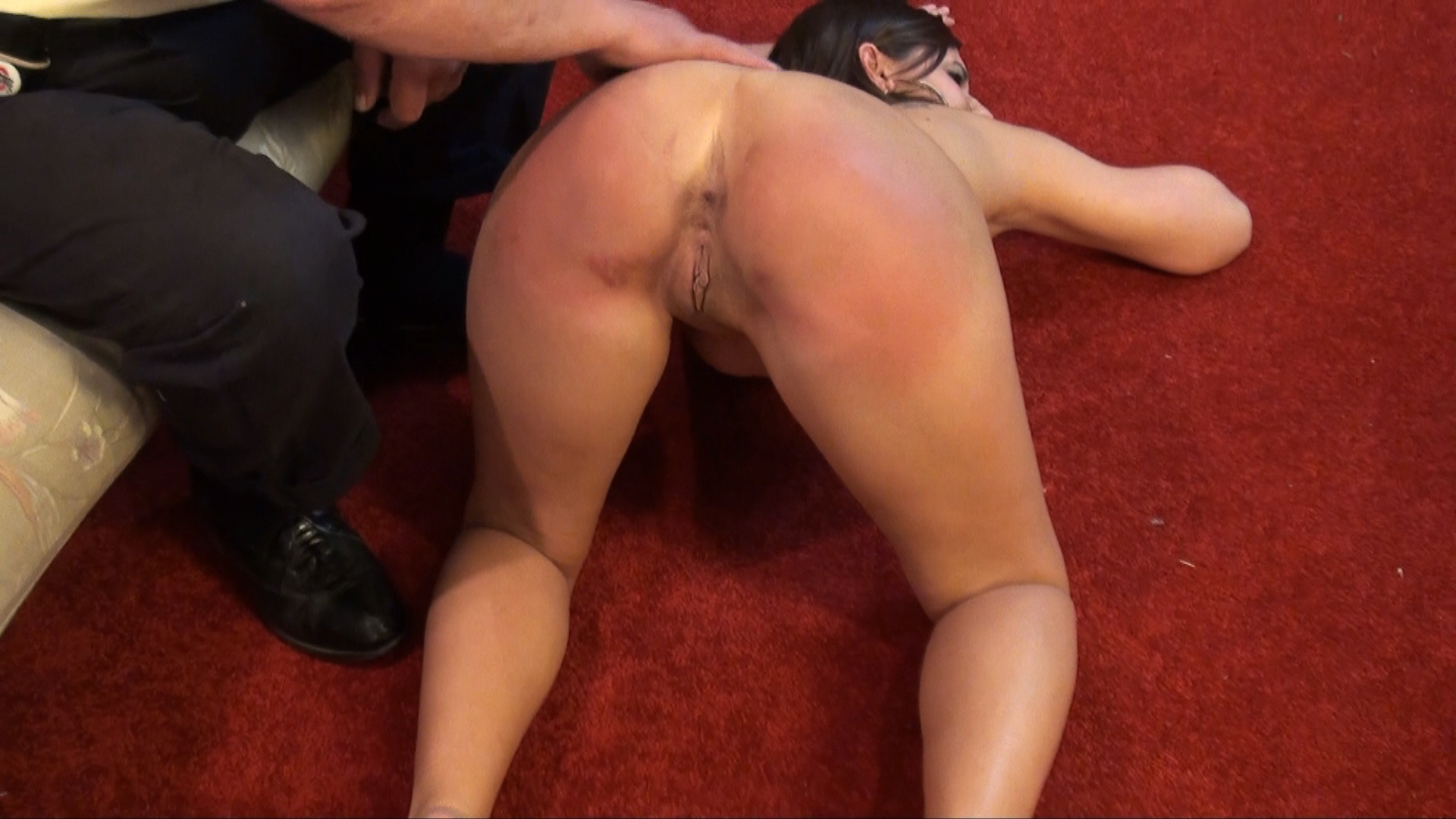 These Enemas, however, are more for punishment to remind me that I had better not be having any soiled panties, and that I had better do whatever Daddy tells me to do.  Frequently when I get home from school or shopping or whatever, he'll order me to take my panties off and hand them to him for his inspection.  I nervously obey as I step out of my panties and hand them to him.  Then I stand at-attention in front of him with my hands on my head to wait to see if I am going to be given an Enema and spanked.  If they are soiled or too wet, I'll get an Enema and then he'll spank me hard.  Especially if my panties are too wet, he'll know that I've been playing around and he'll have to punish me hard.  He may start with me over his knee spanking me first before he gives me an Enema.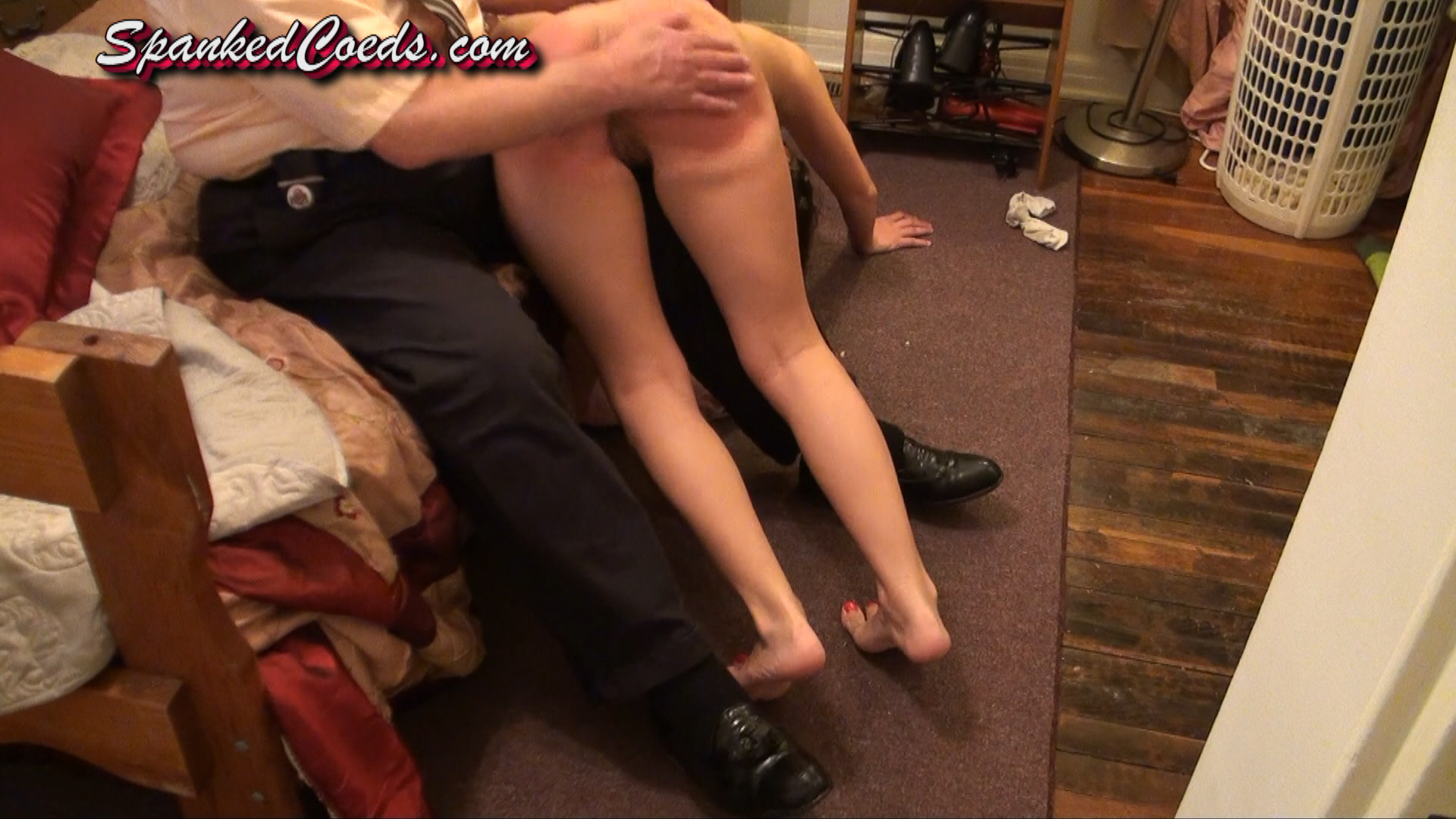 But then I'll also get spanked after my Enema!  I practically always get spanked after an Enema.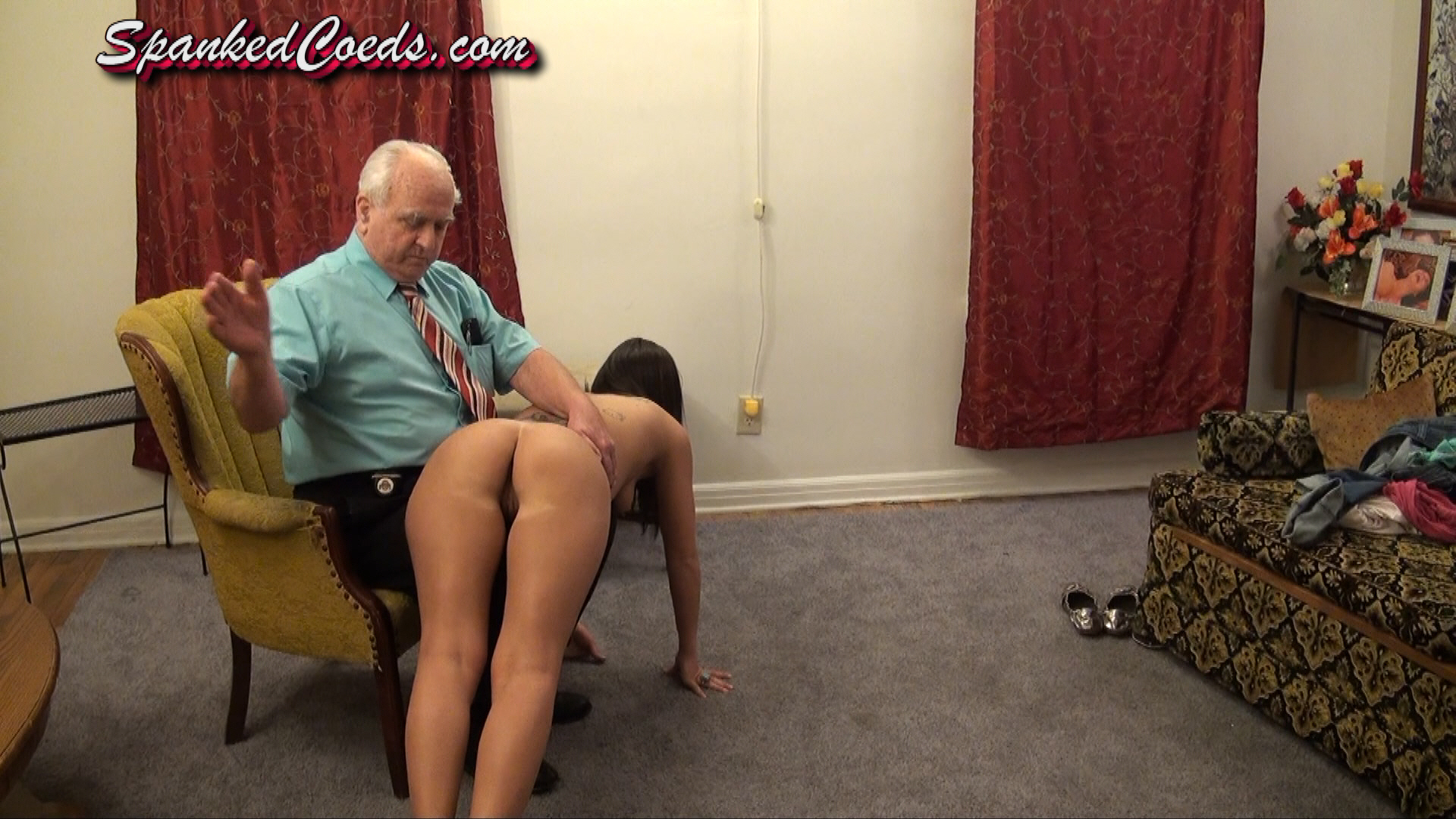 And Daddy just likes to spank me a lot and almost every evening I am in the living room, naked and over his knee getting spanked.  And frequently mom will take me to him to be spanked just-because she wants to see me getting spanked.  And I have to always obey and get spanked or Daddy will whip me hard for 30 minutes or more!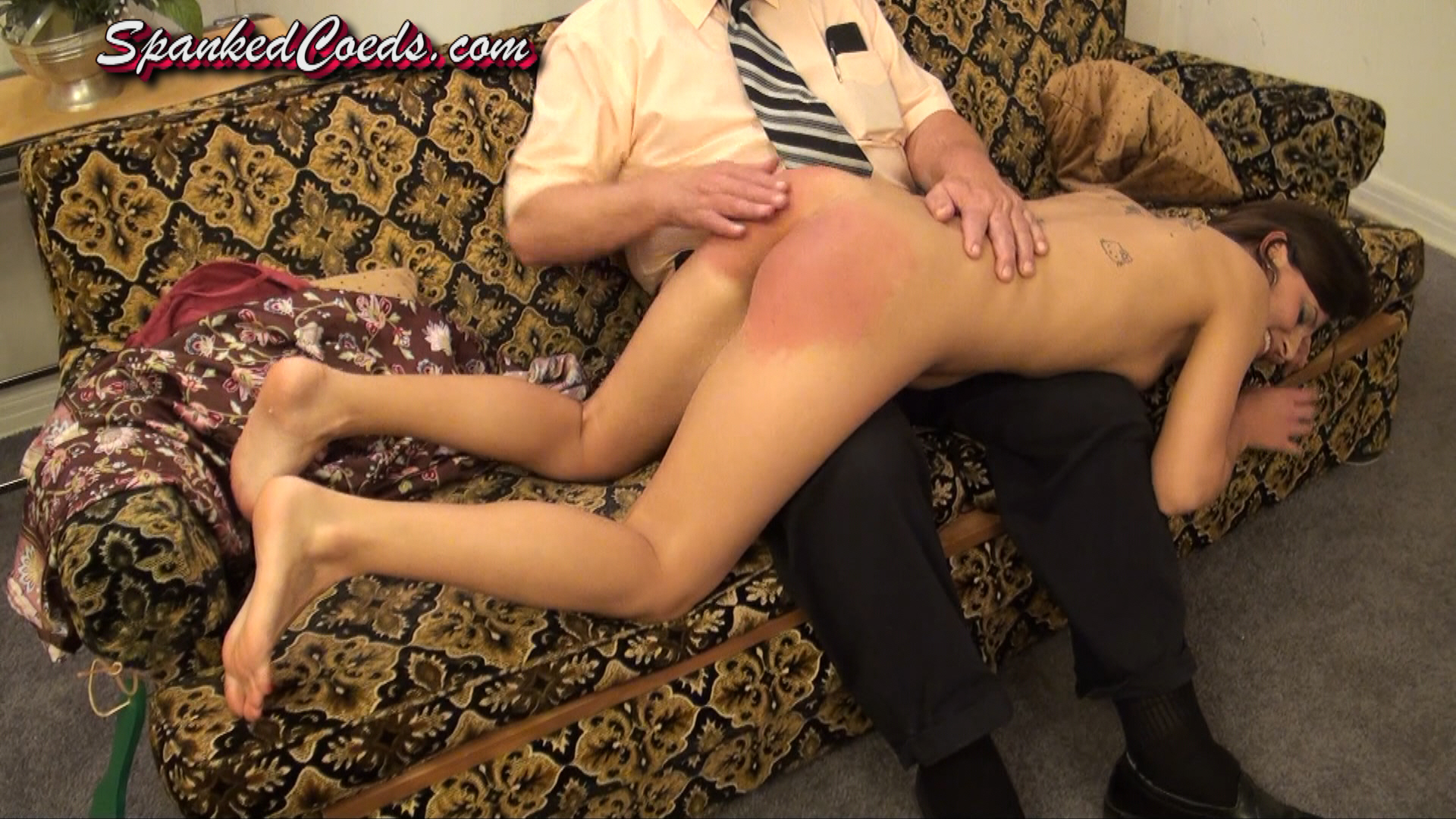 But for my Birthday Punishment, after my whipping, I had to remain naked for the rest of the day as Daddy and mom made me do all kinds of domestic chores, and spanked me hard if I did not do them right!  Now I was scared, scared not to be obedient to Daddy, and I have been ever since, or at least until I had to come here to see you to be severely punished to make me obedient again!  The difference is that when I was 17 I was afraid not to obey, now I want to be made to obey!  I always feel better when a man is controlling me.  I like a man who is in control, and especially in control of me.  I want you to make me obey you and spank me hard when I don't.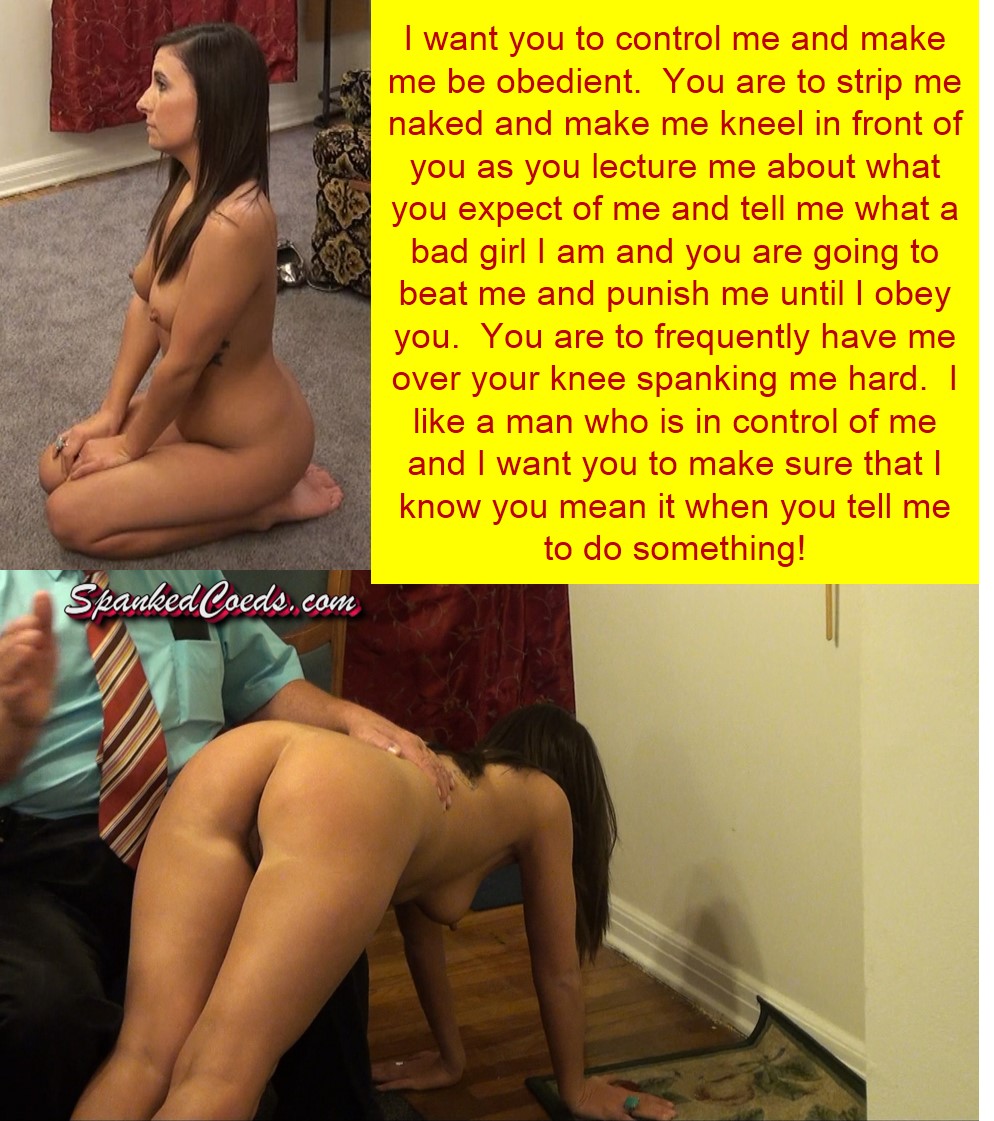 And, I have had to learn that when a man asks me a question, I had better answer!  When Daddy asks me a question, I must answer immediately.  If I don't, he will spank me immediately!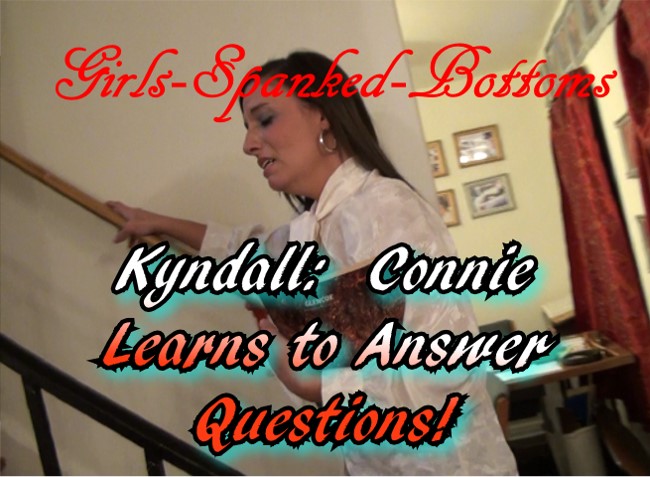 Daddy says that it is a sign of disrepect if I do not answer a question when asked by a man.  And, since there are a lot of men I have to answer to, I have gotten so that I am very respectful to all men, whether they control me or not.  I understand that men used to get up when a woman entered the room, or opened doors for them, and were very polite.  Well, that is me now.  When a man comes in a room where I am sitting, I immediately get up to greet him and wait to see what he wants.  At stores, I will open a door for a man and step back until he enters, even if he asks me to go ahead of
him.  I always refuse and lower my head until he goes in front of me.  I learned this the hard way when one day I walked in front of a man entering a store instead of waiting.  Daddy immediately took me by my wrist and pulled me to the car, made me bare my bottom and bend over his knee for a hard spanking.  Then, still crying, with tears running down my cheeks, I had to go back to the store and apologize to the man, who was one of Daddy's friends.  He commented that he was very pleased with how Daddy trained me and made me obey!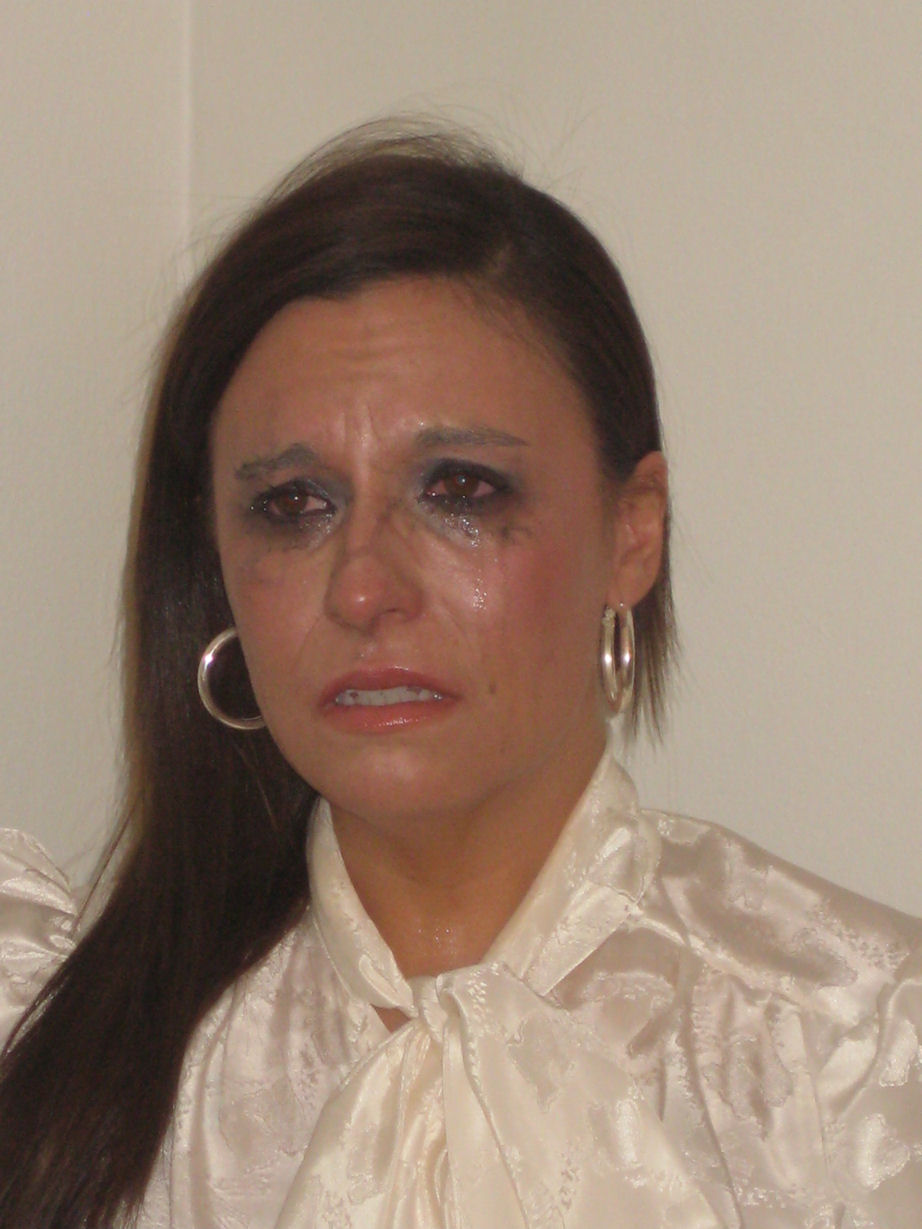 If I am out eating dinner with Daddy or my boyfriend or some other man, and a man comes to our table to speak to Daddy or whoever, I immediately get up and greet him and remain standing until the man at the table tells me to sit down.  I didn't stand up one time and my boyfriend took me to the car right then and spanked me before we returned for the rest of our dinner.  I do get spanked in the car a lot! 
When I got home, he told Daddy, and Daddy made me strip naked and bend over for a 30-minute whipping with a riding crop and my punishment strap right in front of my boyfriend!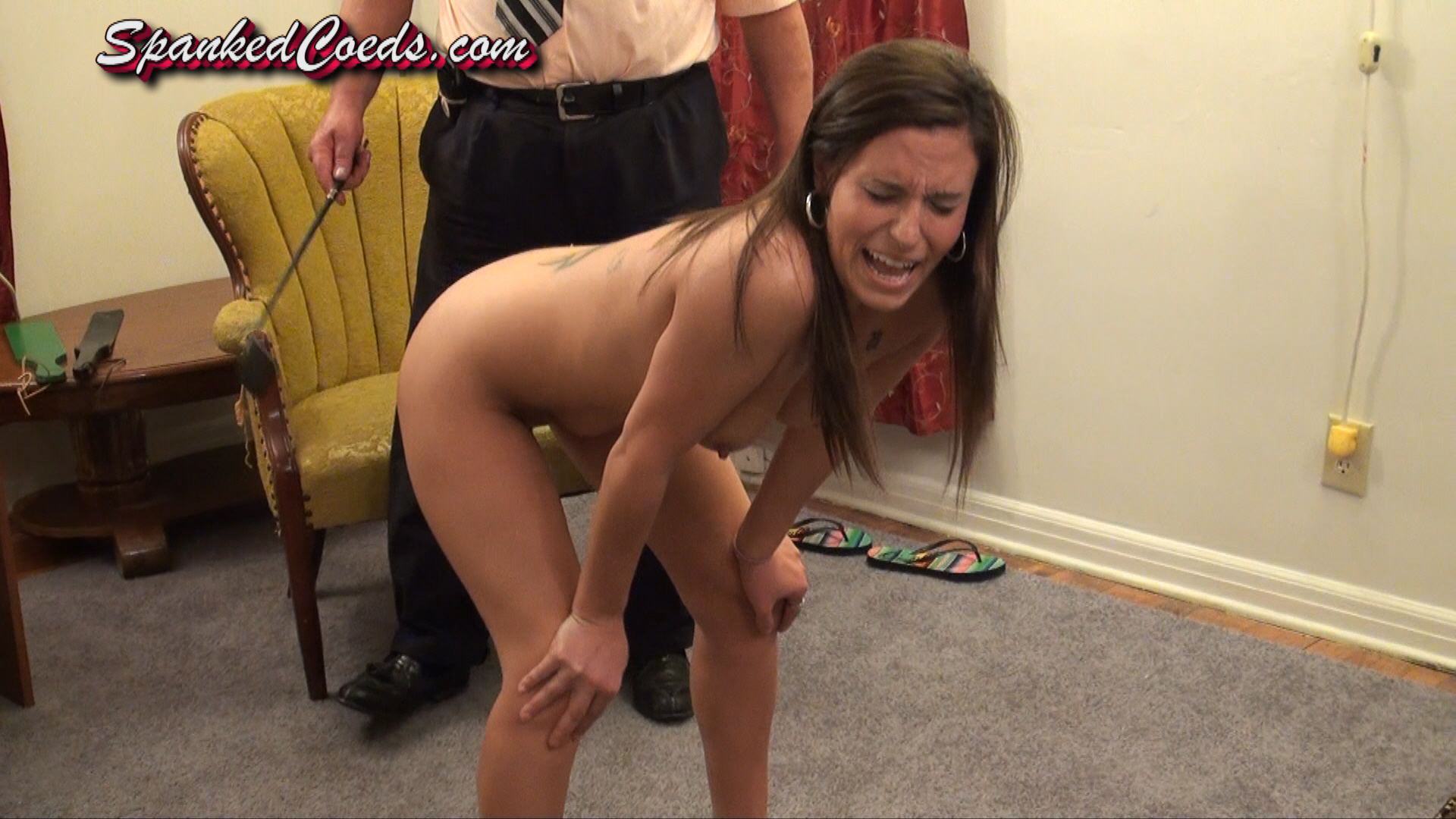 I have learned that I had better answer questions when asked, and to be submissively-obedient to any man who approaches
us in public!