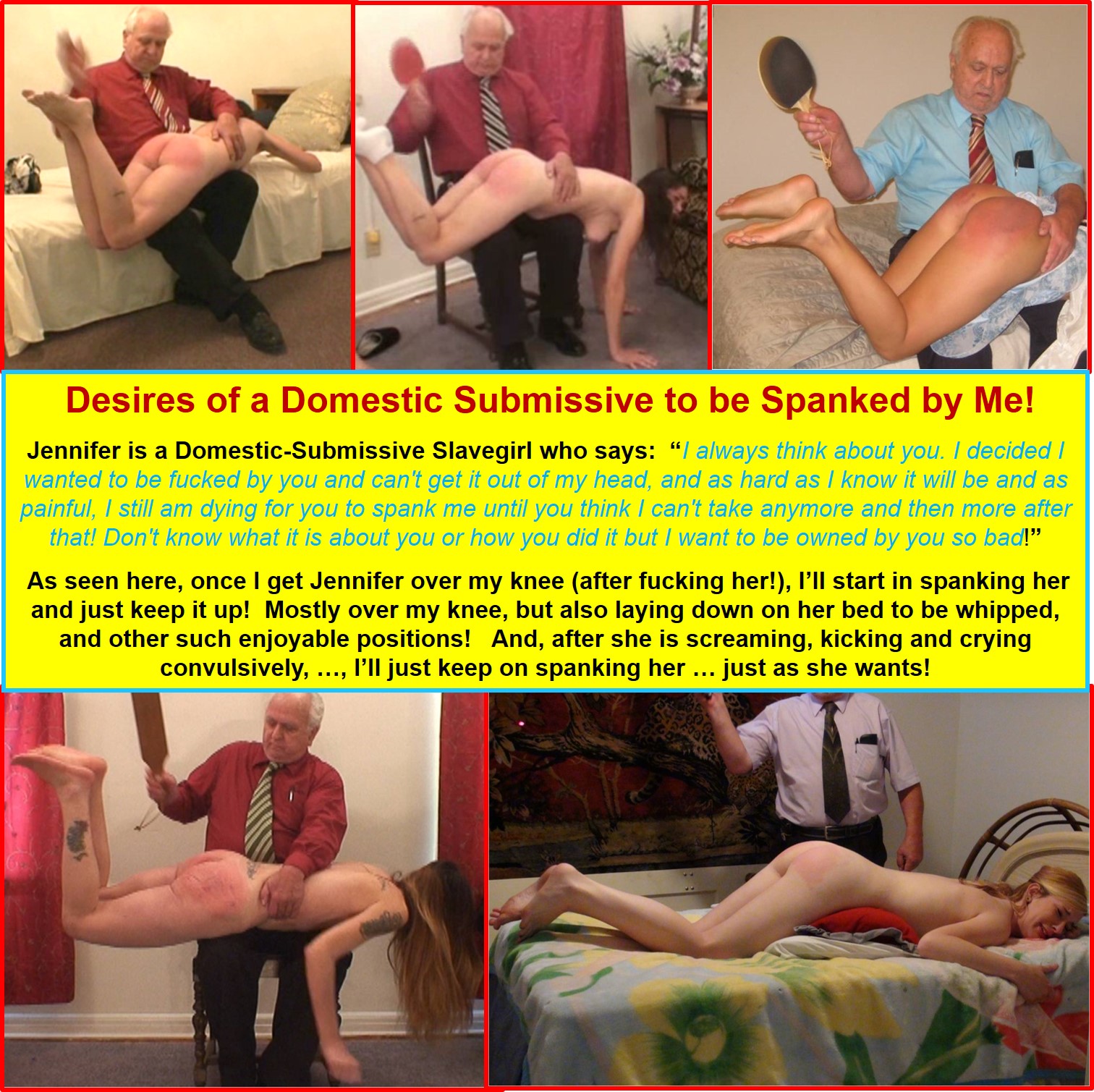 .
For the best in the spanking of Girls-Spanked-Bottoms, please go to Spanked Coeds by clicking on the bar below:

I previously published posts on another blog site during 2009 to 2011.  I published 33 posts in that blog.  You can see those posts at:

NOTICE:  Due to the amount of spam being received, no comments will be accepted.
Recently, many viewers have found my exceptional videos on Spanking Library.  For immediate download, go to Spanking Library to find some of my excellent spanking videos.

.
Jennifer wrote to me to update me on her slavegirl status.  She is now on a cruise ship for the summer where she will be used and spanked by guests on the ship.   Following is her message to me: 
Hello Headmaster, I haven't touched base with you lately and I always feel like I am supposed to report to you and keep you aware of what I am doing. I was offered the opportunity to spend the summer on the boat that they have and I took it. It is for 4 months and my responsibility is to be available to the guests and crew. I have no clothes and no cabin. I am required to remain completely nude and I sleep either with a guest if invited or in the crew quarters. No one may paddle me except the captain and the guest who wants me when guests are on board. Guests can do whatever they want with me, I am completely available to them without restrictions or limitations. I have been on the boat for a little over a week now and our first guests boarded

on Friday

. I enjoy guests on the boat.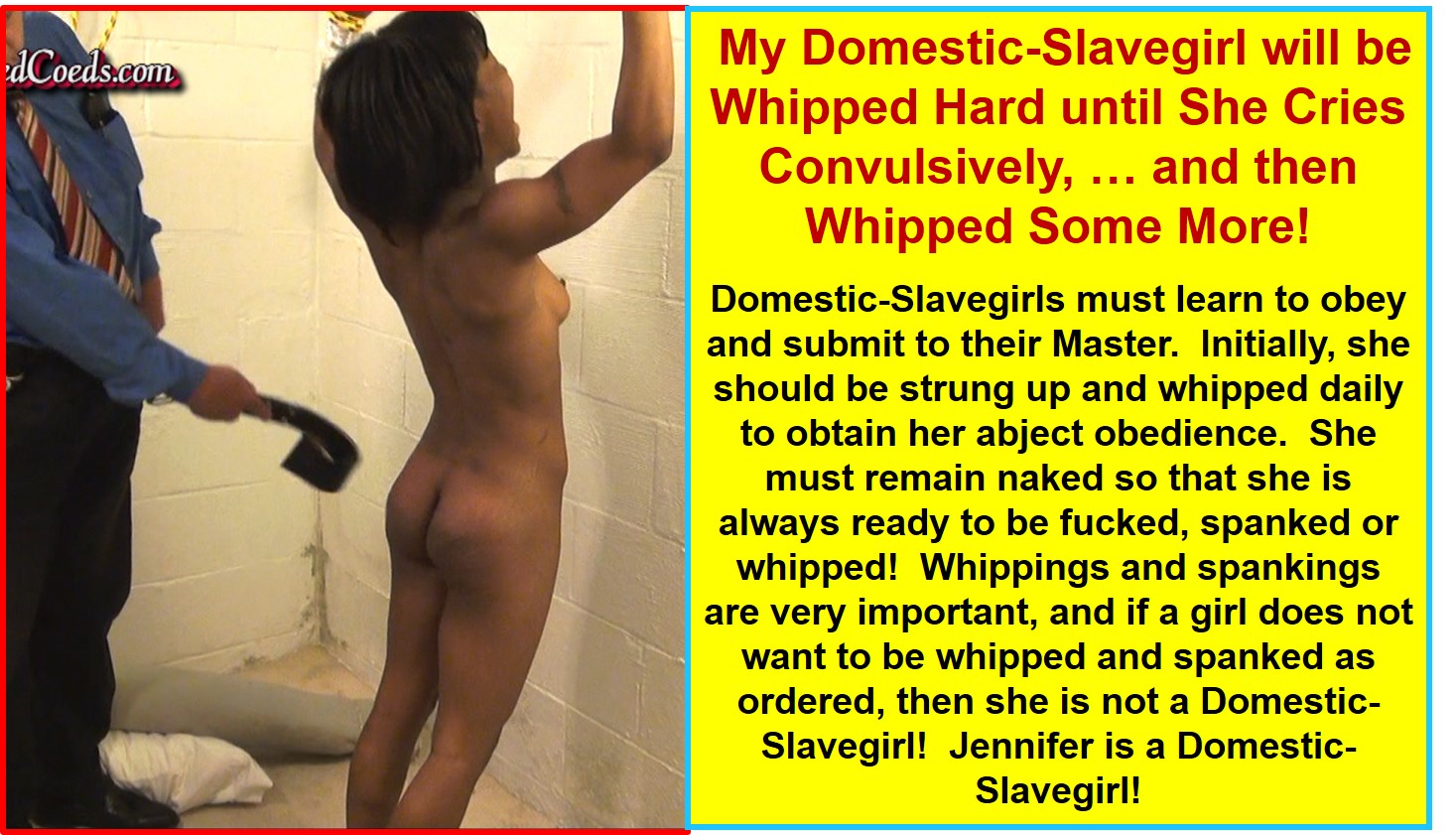 Jennifer continued in her next message: 
Headmaster, yes you can share my reports but please not my name or an identifiable photo.
(Of course, her name is not "Jennifer".  And she is presented below, but is not identifiable!) 
The captain is maybe 40 ??? and he is in charge of the boat and the crew. The crew is hired for the summer. Two college guys, an older woman that cooks and a Hispanic that cleans. I am the new kid. So far I really like it! The first 5 nights I slept with the captain, he has given me to each one of the guys and will give me to them once weekly. He says it is good for a college guy to have the release weekly. The captain has and is spanking me. We took our first guest on board

Friday

, an older couple, and have slept with them the last 2 nights. Husbands enjoy watching me with their wives and then have me for themselves. The wives usually spank me more than the husbands. Wives enjoy spanking and husbands enjoy watching. We pick up another couple tonight for a week. The crew calls me the ship pussy, which I like.
Always think about you. I decided I wanted to be fucked by you and can't get it out of my head, and as hard as I know it will be and as painful, I still am dying for you to spank me until you think I can't take anymore and then more after that! Don't know what it is about you or how you did it but I want to be owned by you so bad!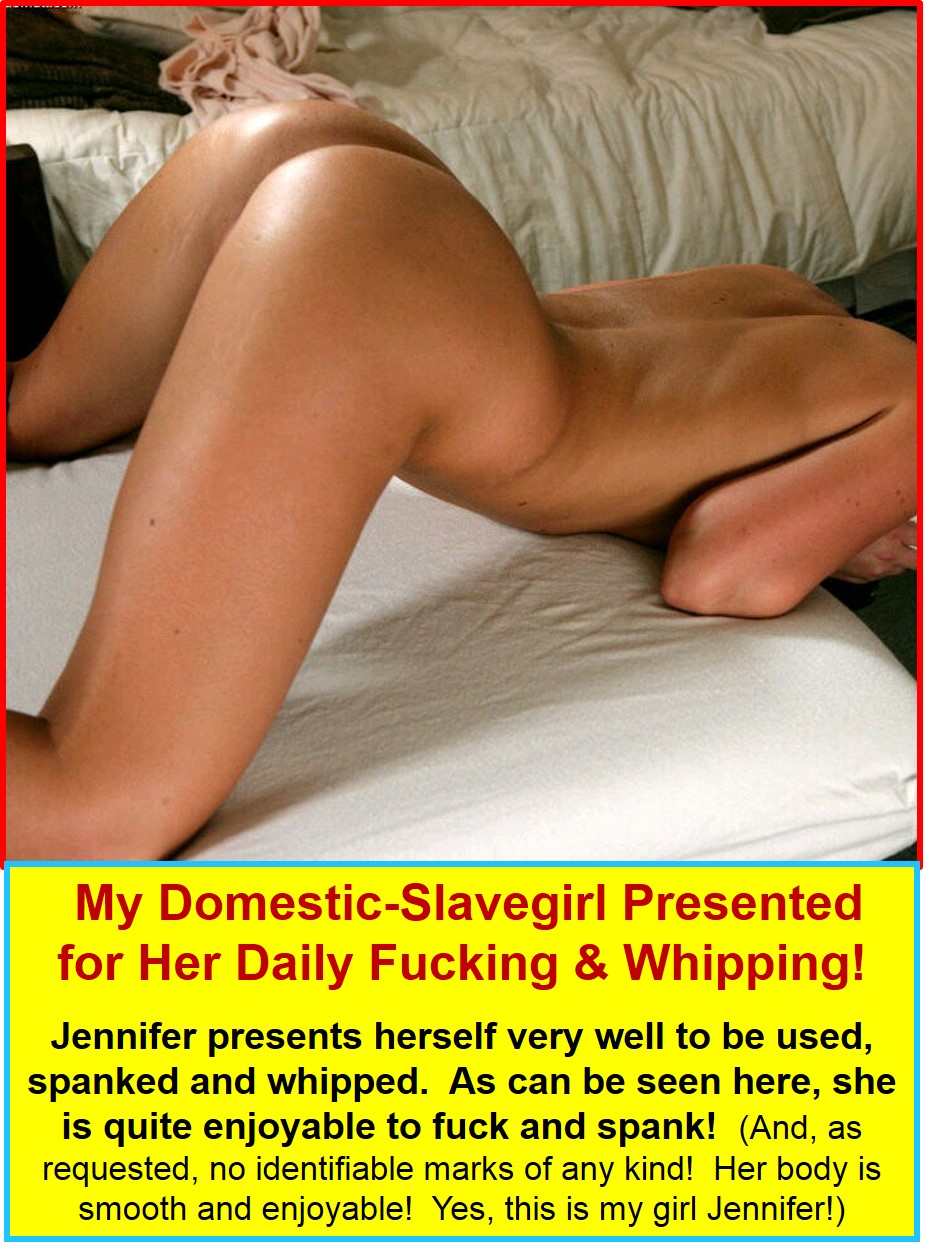 OK, that's it!  Of course, if anyone would like to help me get Jennifer to me to whip and spank, please go to my promo site and send a "donation" through the link provided!  (

Of course, it would have to be substantial to get her here!  Not sure what Slavegirls go for these days!

)  That would be great and all of you will be able to actually see me in action with my Domestic-Slavegirl!  Click banner below for my promo site: