For the best in the spanking of Girls-Spanked-Bottoms, please go to Spanked Coeds by clicking on the bar below:

I previously published posts on another blog site during 2009 to 2011.  I published 33 posts in that blog.  You can see those posts at:

NOTICE:  Due to the amount of spam being received, no comments will be accepted.


.
Maintenance Spankings are often thought of as being but a light to firm hand-spanking—or possibly with a hairbrush—more as a playful gesture than for the purpose of making sure a girl continues to focus on being obedient and behaving herself. In fact, previously in discussing Maintenance Spankings I said the following: 
Girls who receive Maintenance Spankings 2 or more times a week, say that they feel better and behave better. They do better in school, at work and at home. They are more obedient to their Master, and exhibit more self-control. And, they do not have to be given Punishment Spankings so often, so they are actually spanked less. Although these spankings are not as hard as a Punishment Spanking, they are longer as their Master holds them over the knee longer and just continues to slap their bottom.
While all of this is true, I have subsequently found that girls who are given Maintenance Spankings hard to severe actually do even better, and they say after they are spanked that they feel even much better than they did when not spanked so hard.   The reason is that when they are spanked hard to severe, they cry much harder, they cry convulsively and, therefore, when their spanking is over they have a cathartic experience that lasts much longer. Also, instead of just being more obedient, they are very hyper-obedient so that they behave better, obey their Master immediately, and complete their chores faster and better, and feel much better about themselves and their accomplishments.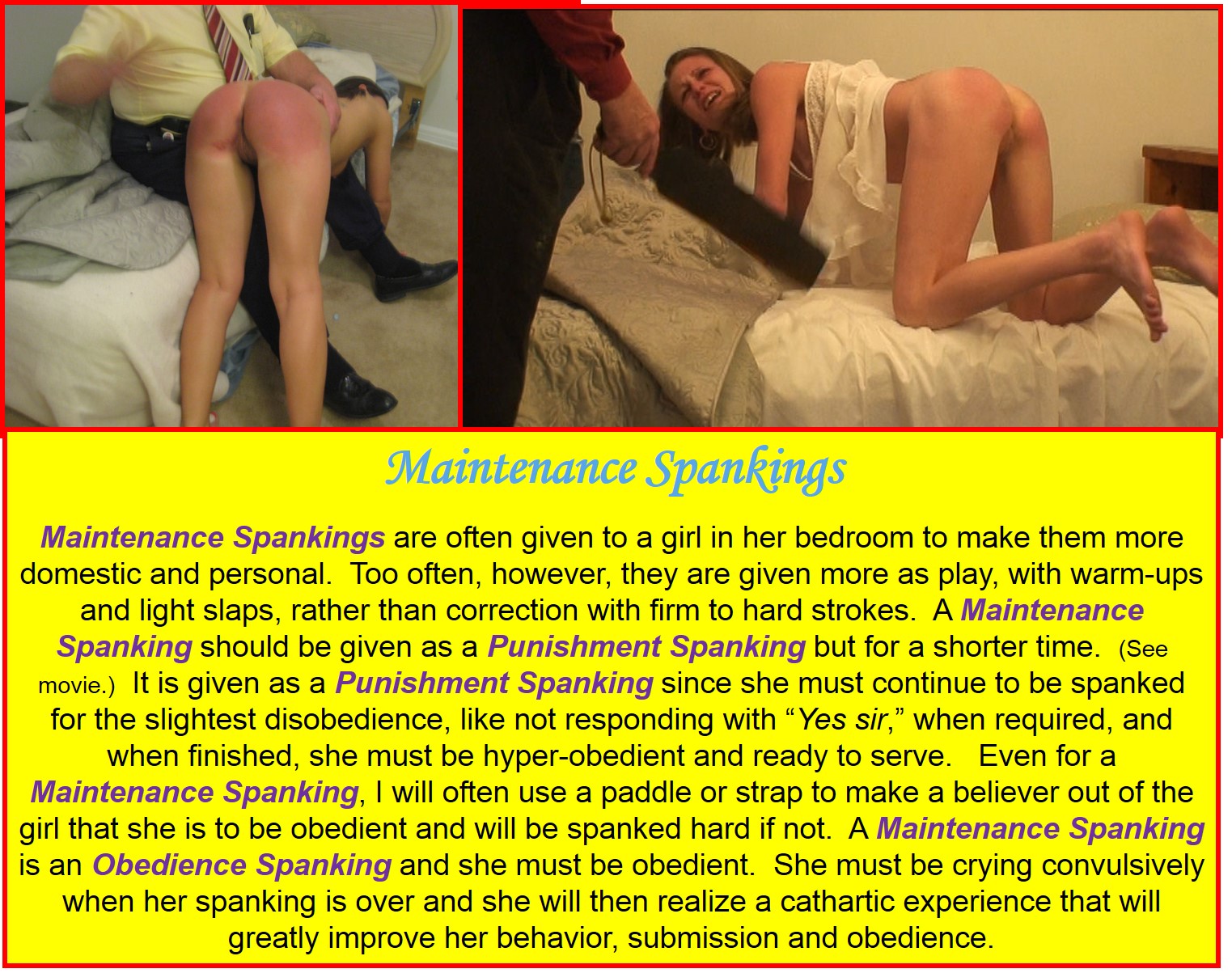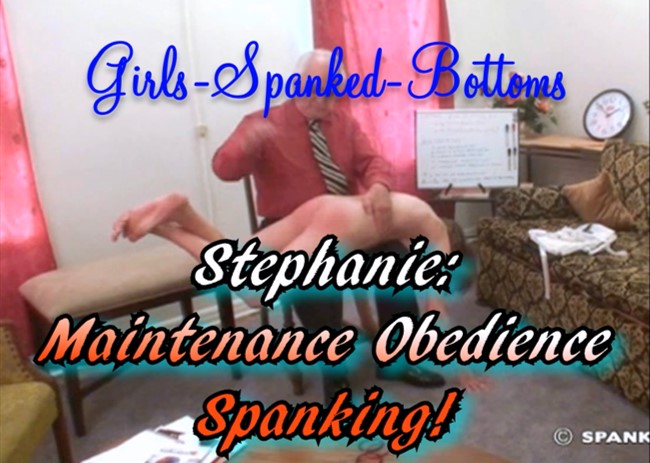 Maintenance Spankings: These spankings are administered to assure continuing obedience; i.e., to assure that the girl will present her bottom to be spanked as ordered and to be submissively obedient to her disciplinarian in everything she does. Making a girl present her bottom properly to be spanked, and holding it in position until her spanking is finished, is very important in that it demonstrates total submission to the need for the spanking and the respect her Master deserves in taking his time to make sure that she is submissive and obedient, and behaves herself, and serves as she should. This is a routine "Obedience Spanking". It should be administered 3 to 7 days a week, but is most effective when administered daily. And the spanking should be administered hard to severe. As one girl said:
"A very hard spanking shakes me into this place of being responsible and feeling like the punishment is useful! I become hyper-obedient and jump immediately to obey when I am told to do something. That is how a girl should respond to her Master."
A Maintenance Spanking should help a girl to maintain that state of hyper-obedience. A properly disciplined girl is one who is hyper-obedient and immediately obeys when she is told to do something. If she does not immediately obey, she should be given a very severe Disobedience Spanking. This is especially so when she is being given a Maintenance Spanking, since if she is disobedient during this spanking, it is but a sign of things to come. She must understand that she is to be obedient at all times, and especially when being given a Maintenance Spanking.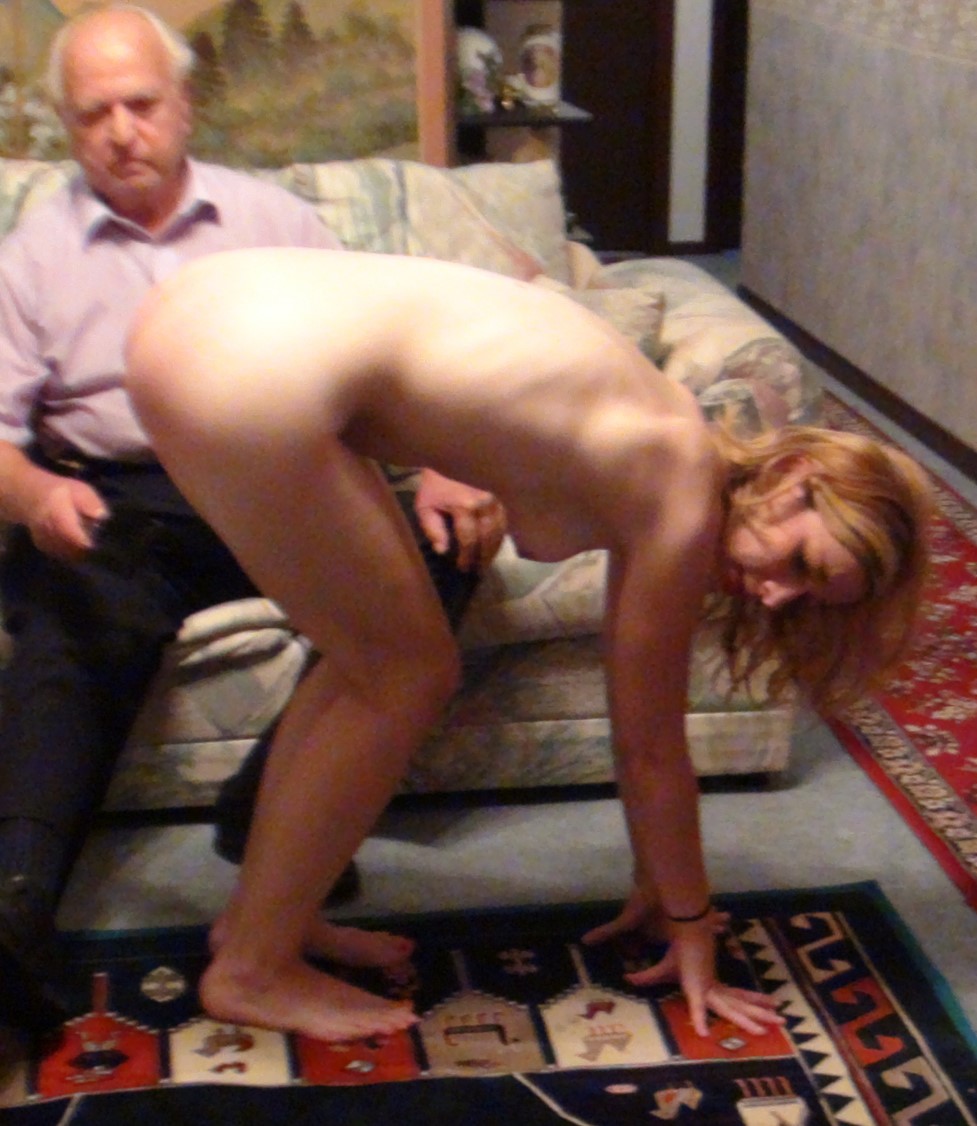 A Maintenance Spanking is not simply an after-thought or a spanking that just has to be given. It should be administered in a very formal manner. 
It is a time to evaluate and inspect the girl and consider her behavior and obedience since her last spanking. 
I like to have a girl report for her Maintenance Spanking, strip naked and kneel in front of me as shown below as I visually check her and then discuss her behavior and obedience. This will help to determine whether she gets a 5-minute, 10-minute, 15-minute or longer Maintenance Spanking, and what implement will be used on her. While most Maintenance Spankings are normally for 5 to 10 minutes, longer ones may be necessary.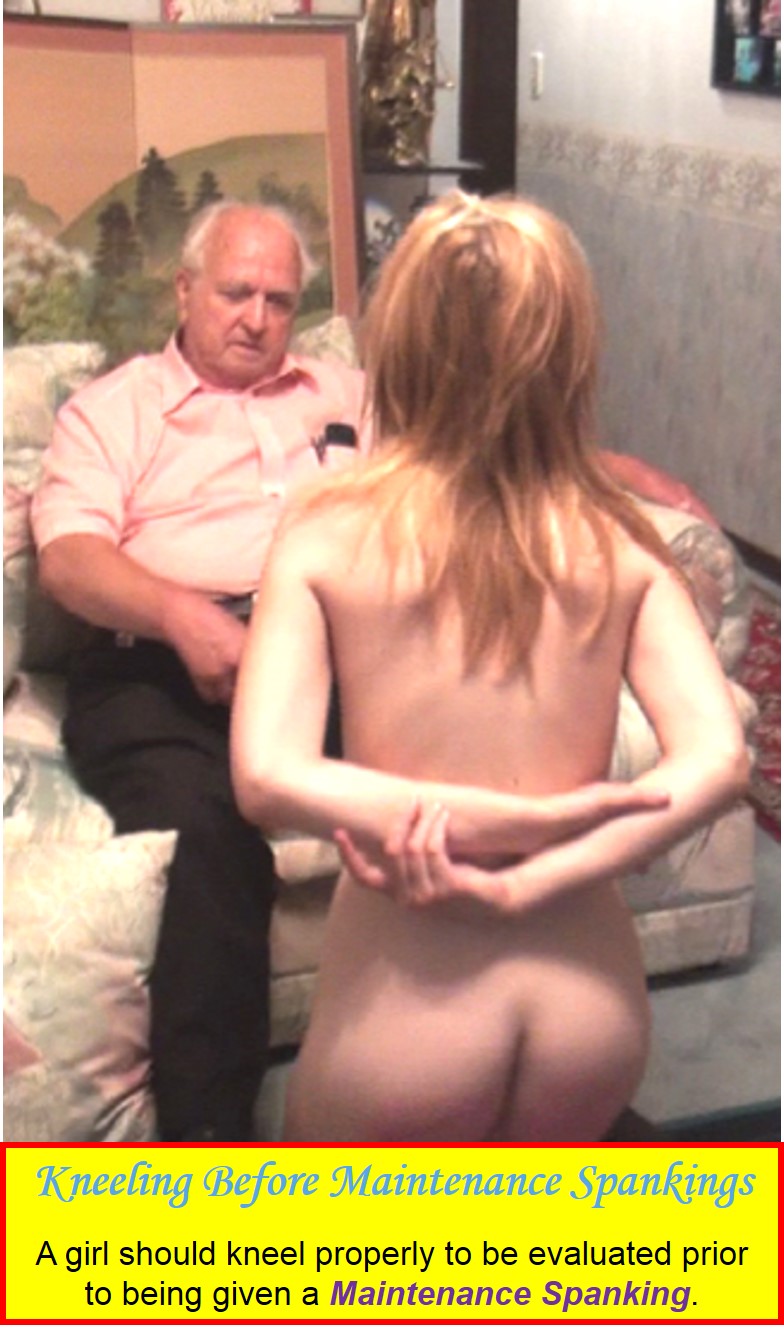 A Maintenance Spanking should be administered just as any other Punishment Spanking. As one girl said: 
"I want to be told what to do and punished if I do not obey. Even when I am spanked, I want to be told exactly what I am to do, what implement to bring for my spanking, what position to assume, and when I can get up. I want to be told what chores to do and then have them checked to make sure I did them as ordered, and if not, I want to be made to present myself to be spanked hard. There is no excuse for not doing my chores properly! I like a man who takes charge and makes me obey. If I am not crying when he finishes my spanking, then he did not spank me hard enough. I cannot respect a man who cannot take control of me and spank me hard until I cry. And, Maintenance Spankings are just as important and I should definitely be crying when he finishes with my bottom. A Maintenance Spanking is to help me 'maintain' my submissive-obedience to my man and must be administered hard so that I know that he does in fact expect me to obey him and behave."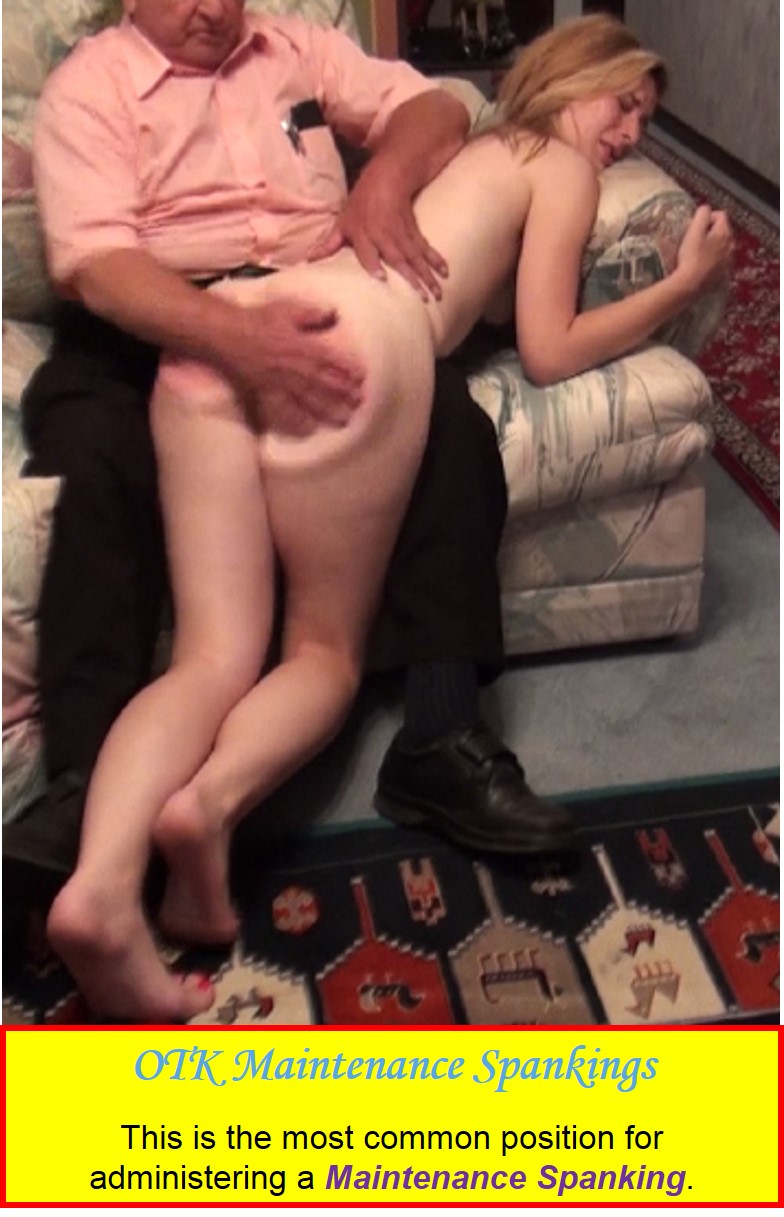 Most often, Maintenance Spankings are administered OTK, but to make them more pointed, other positions should be considered. As shown below, making the girl lay down on the floor and hold her legs up as she is spanked really gets her attention.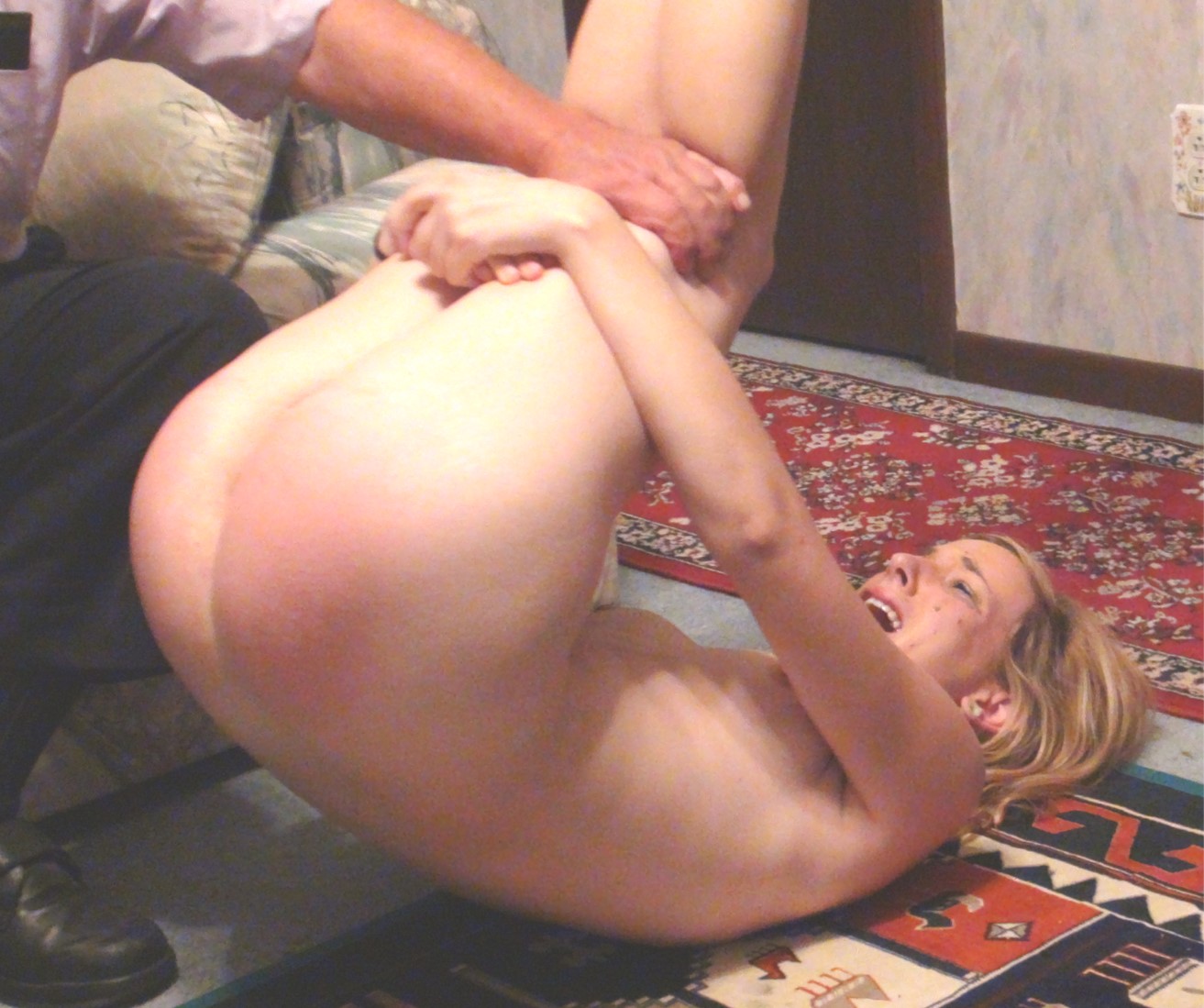 :