Are these bottoms the result of "Legitimate Punishment" or "ABUSE!"?  We'll discuss this below.
.
For the best in the spanking of Girls-Spanked-Bottoms, please go to Spanked Coeds by clicking on the bar below:

I previously published posts on another blog site during 2009 to 2011.  I published 33 posts in that blog.  You can see those posts at:

NOTICE:  Due to the amount of spam being received, no comments will be accepted.
Recently, many viewers have found my exceptional videos on Spanking Library.  For immediate download, go to Spanking Library to find some of my excellent spanking videos.

.
I have been contacted by a girl who actually wants to be spanked, but does not want to be abused.  Her situation is somewhat complicated. 
She is married, but in a very open relationship as her husband sleeps with other girls, which is fine with his current wife, and she has sex with other men.  But, he allows his first wife to spank his much younger current wife.  The problem is that the "spankings" have now become "abusive".  What is the difference? 
The following bottoms are the result of "Legitimate Punishment":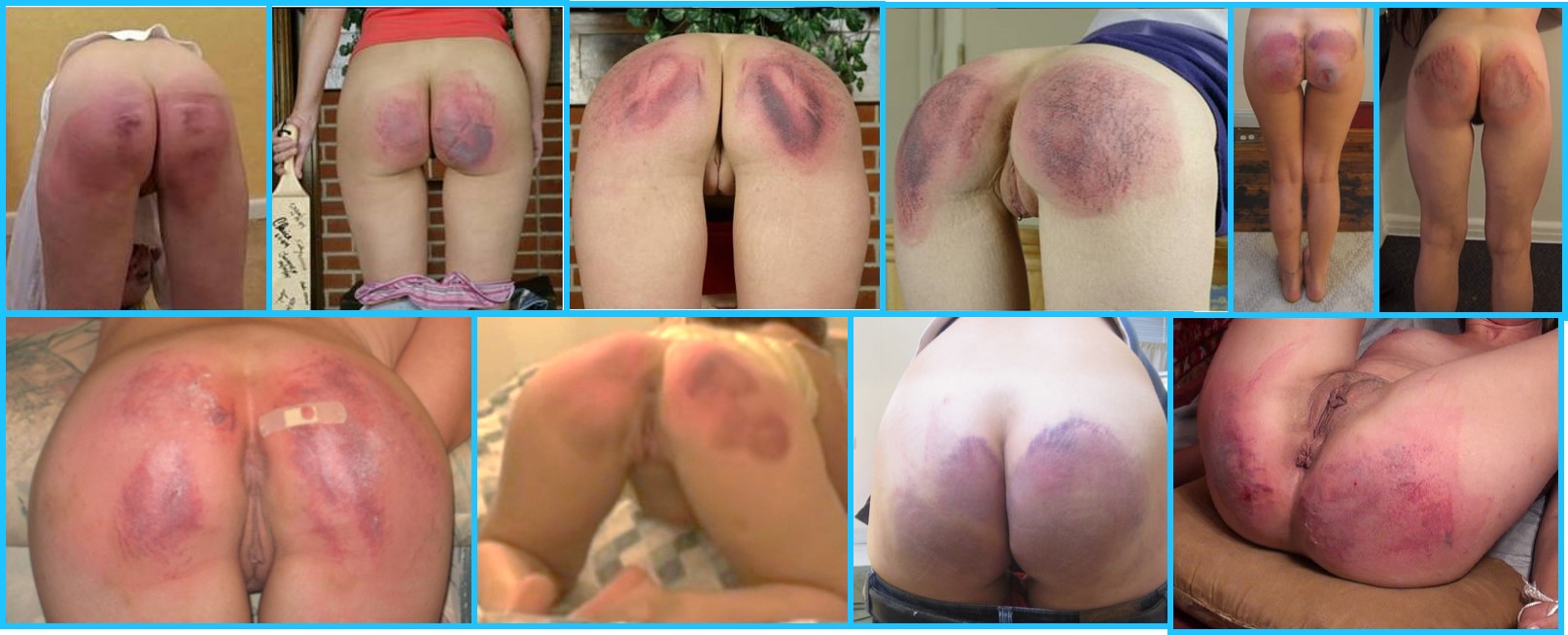 The following bottoms are the result of "ABUSE!"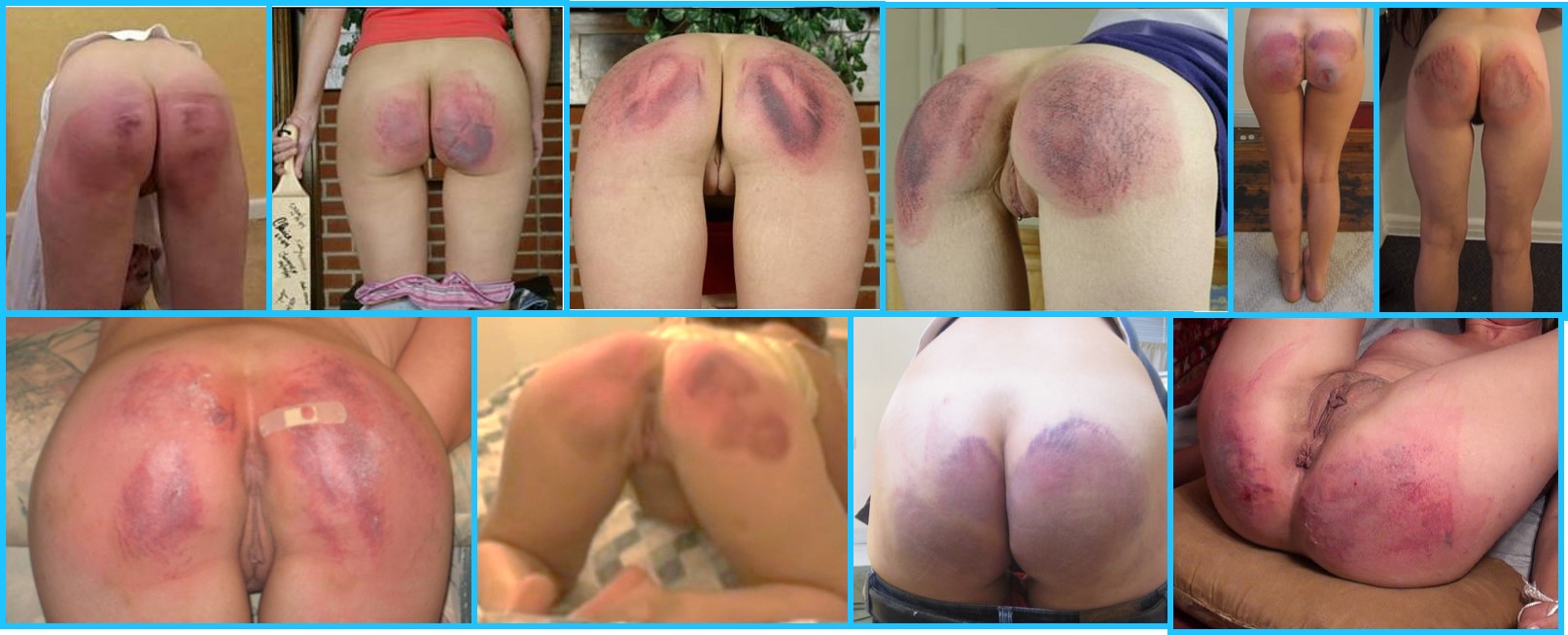 Correct!  There is no difference.  One cannot tell from a bruised bottom whether it was obtained as the result of "Legitimate Punishment" or "ABUSE!" 
So, how can one tell if it is "ABUSE!"? 
Easy:  "Consent"! 
Did the girl "consent" to being spanked, and, further, did she "consent" to be spanked hard, and, further, did she have an opportunity to stop the spanking if it got too hard? 
With the girl who has contacted me, she did "consent" to being spanked, … she did "consent" to being spanked hard, … BUT she did not "consent" to being spanked in the manner she is being spanked; i.e., being dragged out of her room by two men she does not know, tied up and then BEAT until she cannot take it.  Further, the "intent" of her spankings is to "break" her, as I have been informed.  She did not consent to being spanked by those who are spanking her! 
Those who are taking part in this abuse can actually be charged with criminal assault, kidnapping, unlawful restraint and confinement, and conspiracy to deprive the girl of her Civil Rights.  This young girl signed a pre-nup with her current husband, but, that pre-nup is meaningless in view of the criminal activity by which she is being abused.  Her very rich husband may think that money can buy anything, but he may end up losing it all. 
Now, one can agree to almost anything, but even that is not totally open-ended.  For example, one can agree to be spanked as shown below: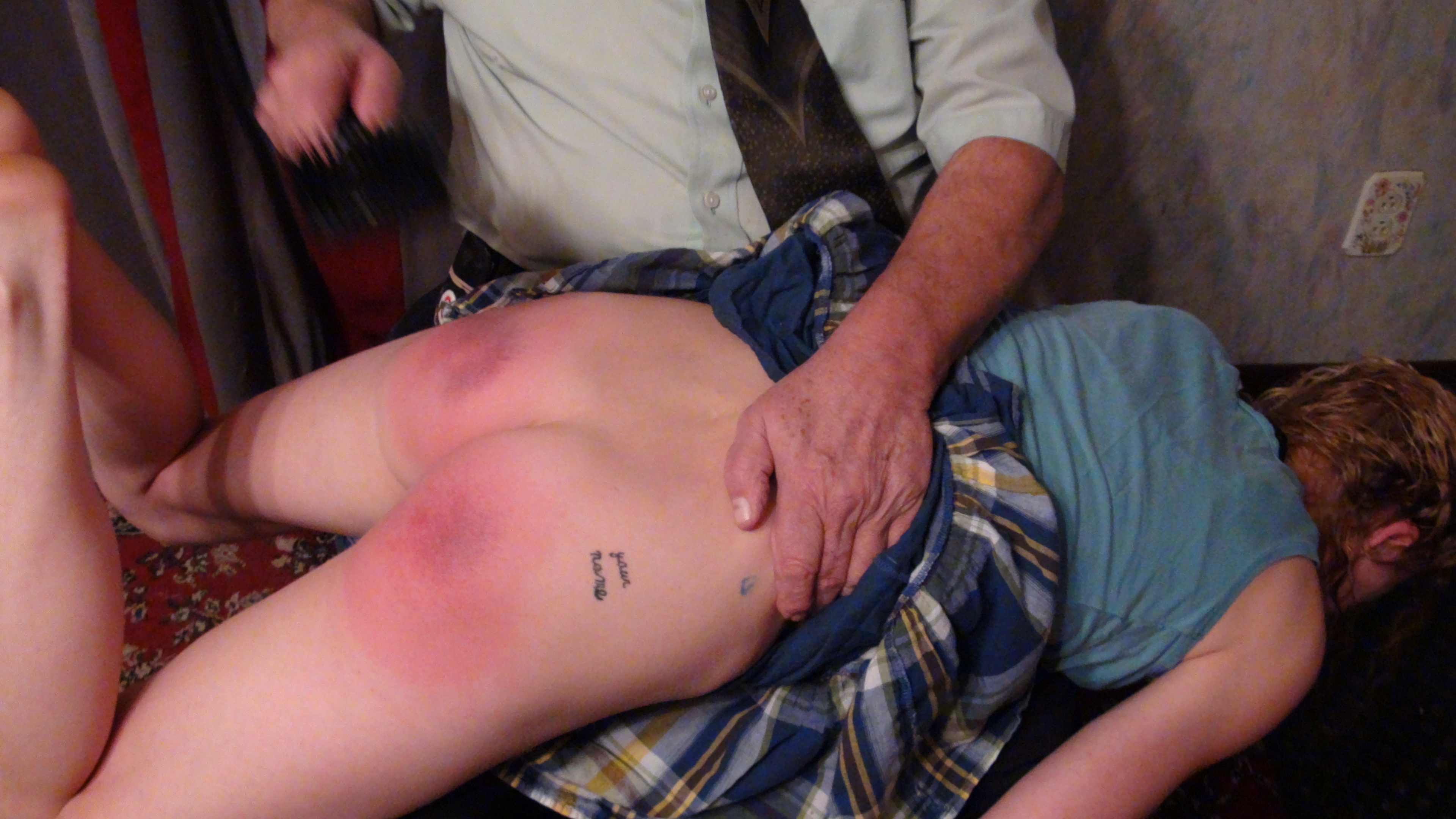 But one cannot agree to be spanked as shown above if they have to give up their Constitutional and Civil Rights in order to do so.  That is, in any "consensual" discipline relationship, there must always be the option to "opt-out"!  Undesired confinement and punishment is not an option! 
Now, in my movies I depict girls being taken down over my knee and held in place as I spank them hard.  Or I may grab them by their hair and drag them to another room to whip them.  But, in all cases, these activities are part of a scenario that they have agreed to participate in, the same as in any movie where people get beat up and killed all the time, but, as we all know, such "killing" is not actually real!  And, we probably all know of actors who have walked off a set because they did not want to go through with "playing" a part. 
The problem comes where the following spankings may or may not be consensual: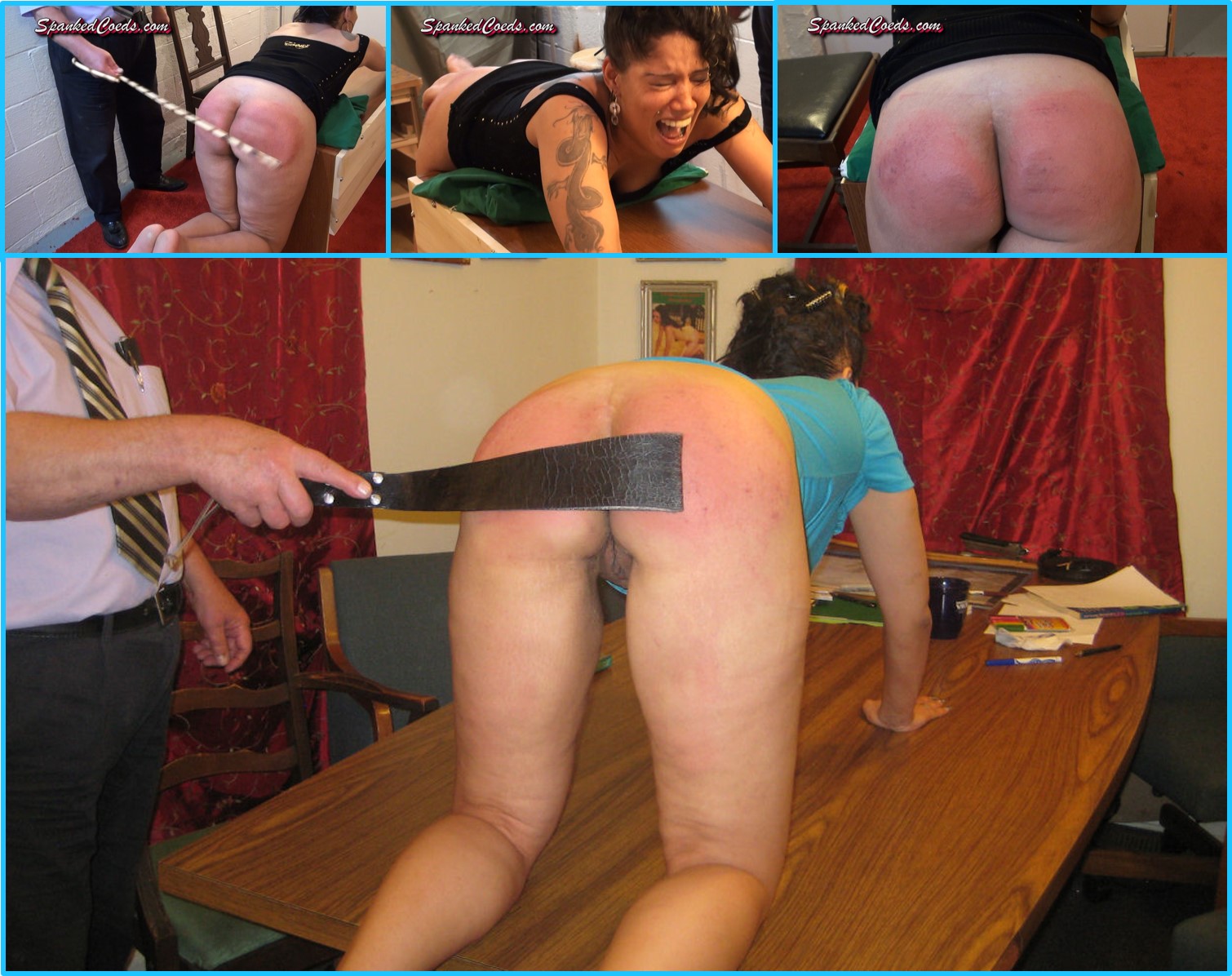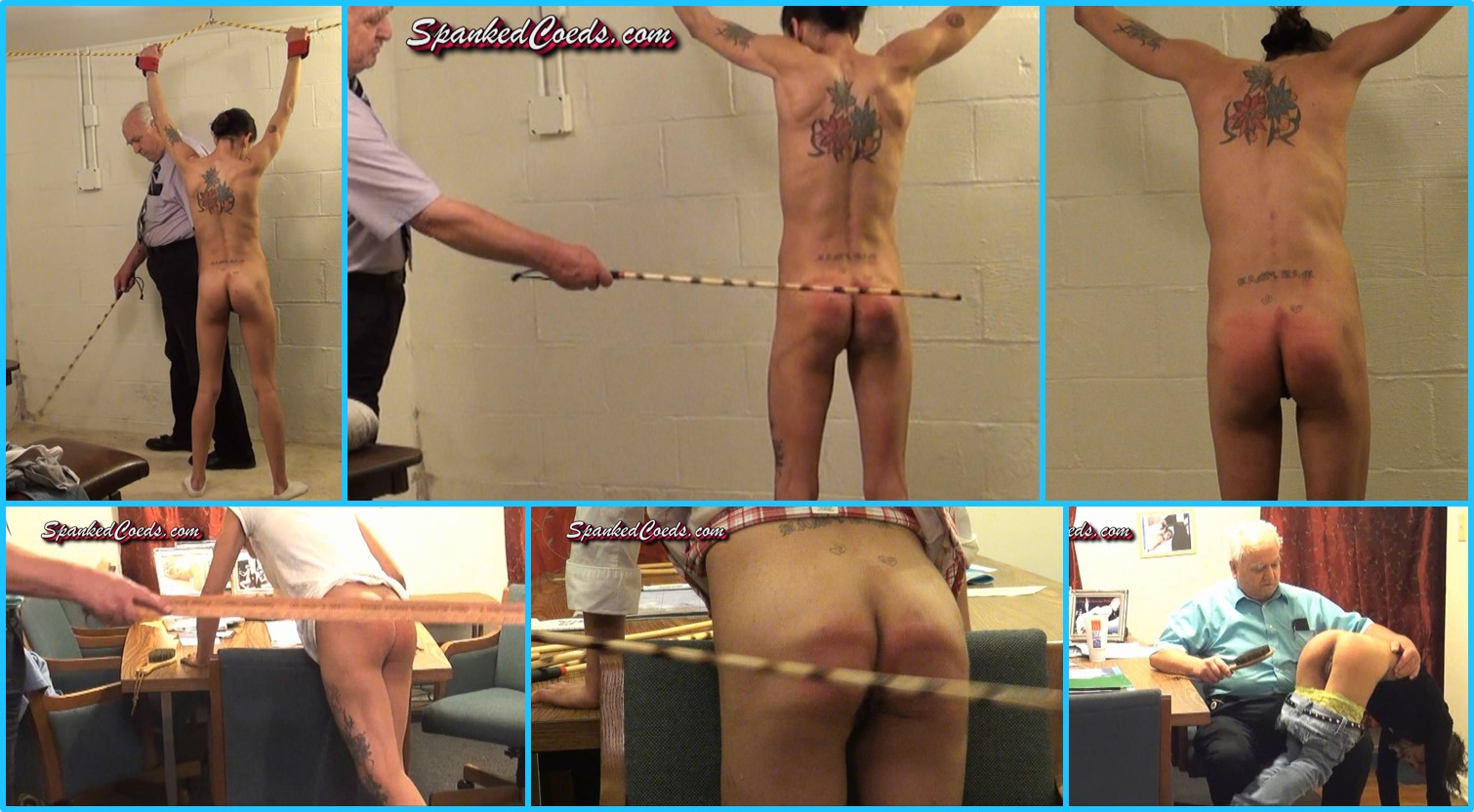 How do we know that the above spankings are consensual?  Because I never spank any girl who has not signed waivers allowing her to be spanked in the manner shown.  I had one local girl who wanted to meet with me and for me to spank her, but she did not want to sign any waivers.  If you are spanking a girl without her written consent, you are a fool!  Just ask the girl who worked in a bar in Canada who spanked a guy of all things at his request, and then he turned around and sued her because she spanked him "too hard"!  What a wimp! 
A girl can agree to be controlled 24/7 in a TPE (Total-Power-Exchange) Relationship, but the extent of that TPE should be very clearly understood before pursuing it.  If I am going to spank a girl with a paddle, and spank her hard, she will have to know that her bottom may look like any of those shown above, and she will have to agree that such is perfectly acceptable to her.  If not, leave her alone! 
And, when a husband, as with the current girl, allows his wife to be brutalized, he can be charged with conspiracy to kidnap and criminal assault, and may lose everything he thought a pre-nup protected.  It won't!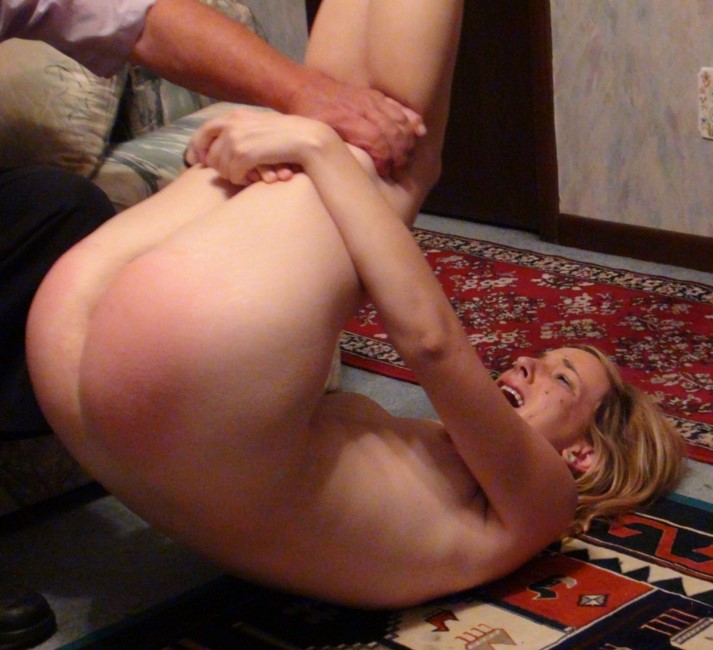 You can continue to enjoy the spankings I give my girls, knowing that they are being properly punished.