For the best in the spanking of Girls-Spanked-Bottoms, please go to Spanked Coeds by clicking on the bar below:

I previously published posts on another blog site during 2009 to 2011.  I published 33 posts in that blog.  You can see those posts at:

NOTICE:  Due to the amount of spam being received, no comments will be accepted.


.
In a future post I may present a report from a girl who is an Obedient Domestic Submissive who wants to be spanked, punished and controlled by her Master.  
Although since her spankings are quite intense, and she wants to be treated more as a

Slavegirl,
I may not post it. We'll see. 
The video of an OTK spanking shown at the top of this post is indicative of the types of spankings that are most common, and possibly the most effective. Although a girl needs to be spanked hard to punish her properly, most often she does not need to be severely spanked, as will be described in a future post. And Maintenance Spankings are found to reduce the number of Punishment Spankings a girl will need. 
 

OTK-Spankings & Maintenance Spankings: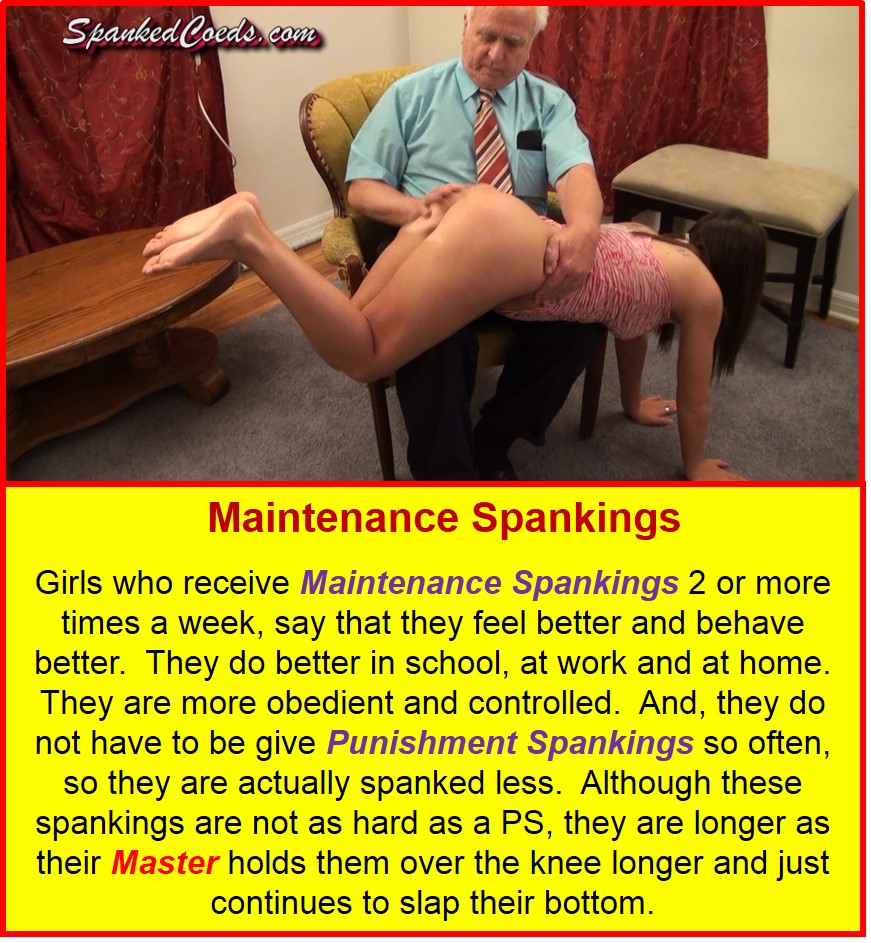 Many spankings may just be Maintenance Spankings. One girl recently informed me about the effectiveness of Maintenance Spankings, when she wrote the following: 
"(I am now receiving 2 Maintenance Spankings per week.) I have noticed with the second maintenance spanking a week, I am more focused. Since he started the second maintenance spanking, I have not had to get punishment spankings so often, so it actually has reduced the number of my spankings. Not by a lot. But enough that I am not constantly sitting on a sore bottom 3 to 5 days a week."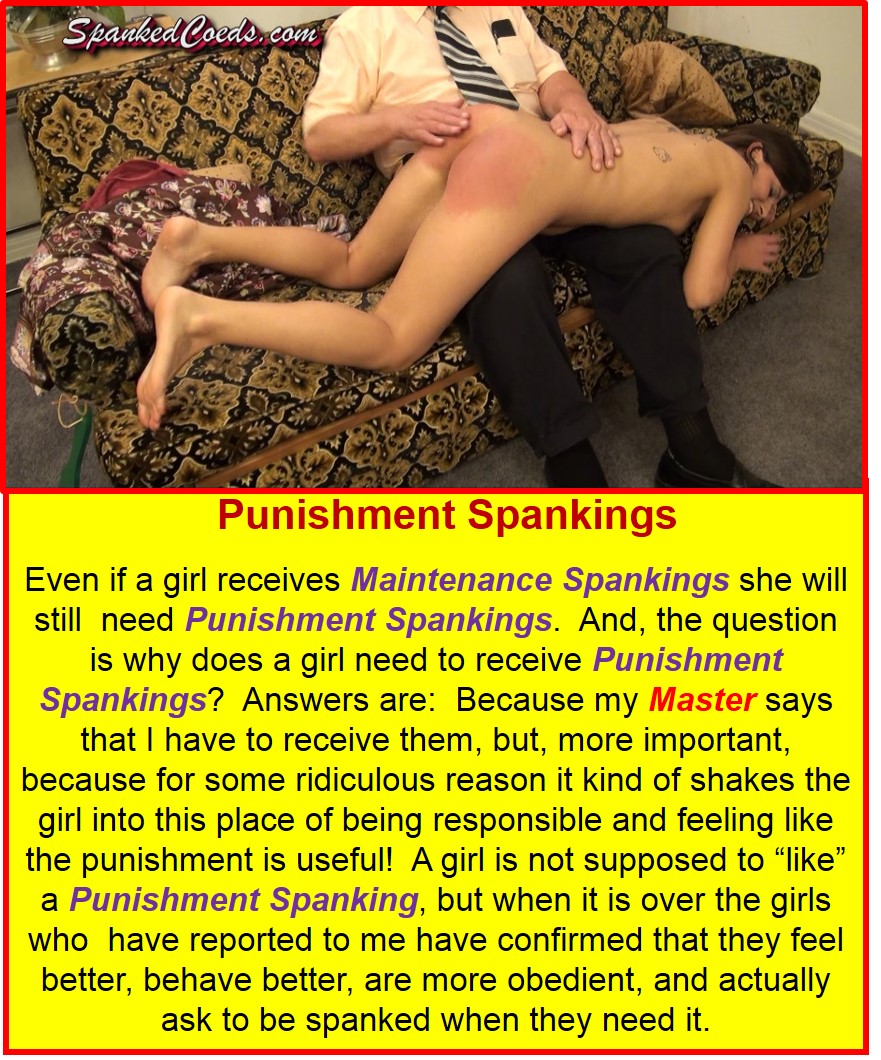 More in my next post!