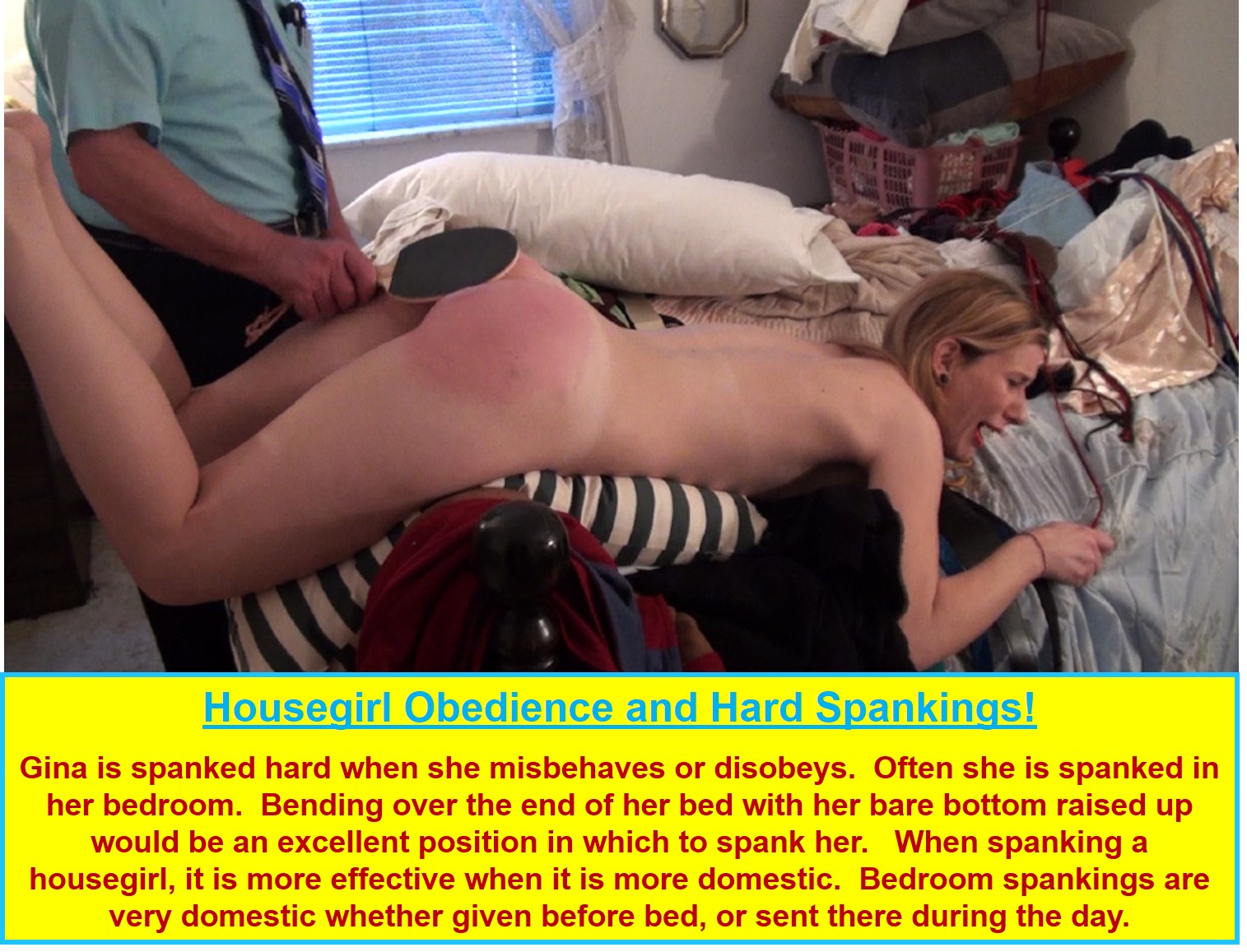 .
For the best in the spanking of Girls-Spanked-Bottoms, please go to Spanked Coeds by clicking on the bar below:

I previously published posts on another blog site during 2009 to 2011.  I published 33 posts in that blog.  You can see those posts at:

NOTICE:  Due to the amount of spam being received, no comments will be accepted.
Recently, many viewers have found my exceptional videos on Spanking Library.  For immediate download, go to Spanking Library to find some of my excellent spanking videos.

.
This is the second report that I have received from "Gina" concerning her spankings as a housegirl.  She tells me that Mila looks a lot like her and the spankings are characteristic of what she receives. She continues: 
I think the most memorable of all my spankings, so far, had to be the first night I had off after entering Mike's employment.

One night some girls I knew from before I got pregnant, wanted to go out to a bar and have some "fun". This usually means drinking and seeing if you can hook-up with a guy. I don't care at all for casual sex because to me sex means something, but I did want to go out with them. So, with Mike's permission, I called a babysitter and went; however, instead of trying to hook-up, I decided I would enjoy a glass of wine.  And another. And Another. And another until I was pretty looped.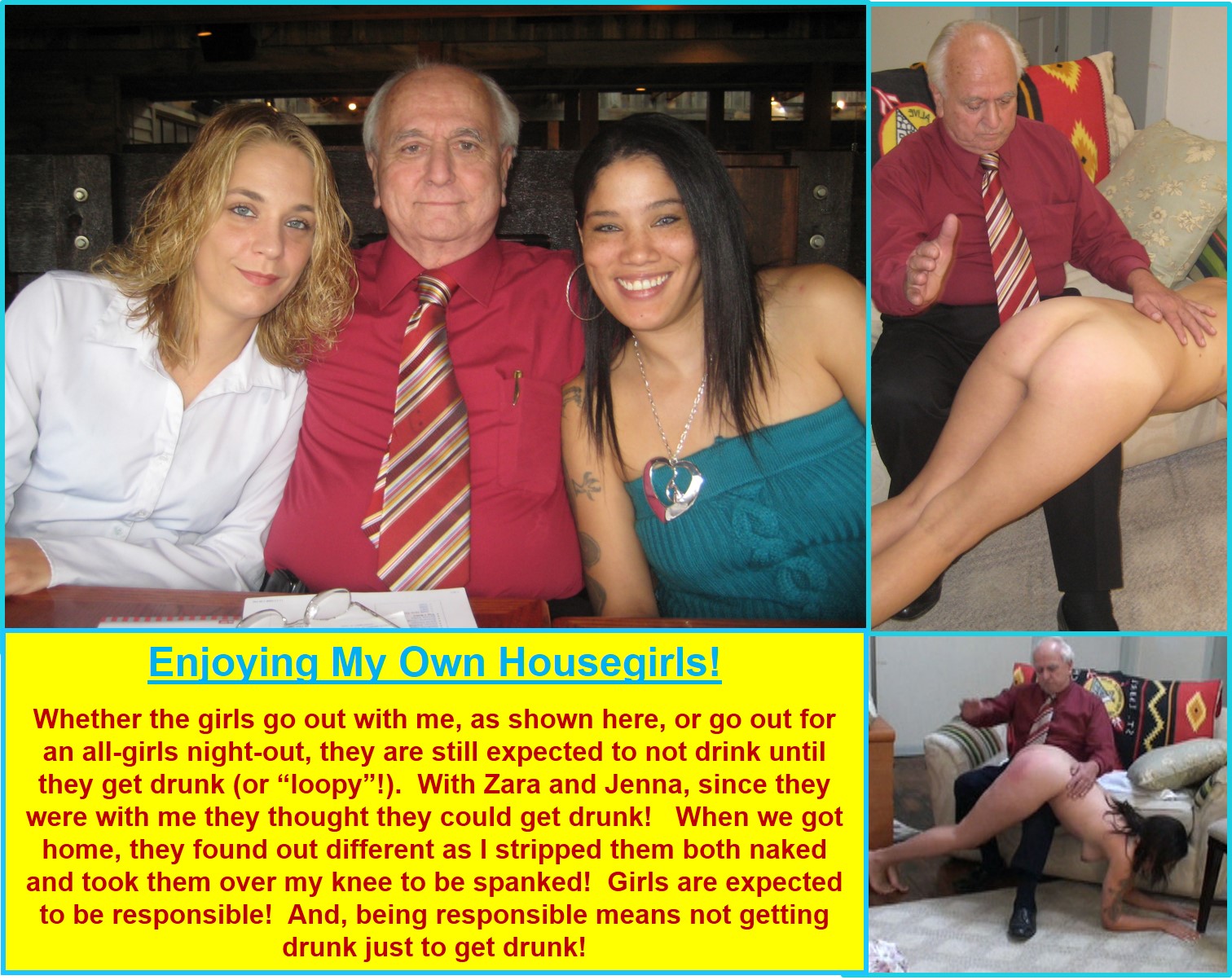 To see Zara get spanked, click on the following title frame: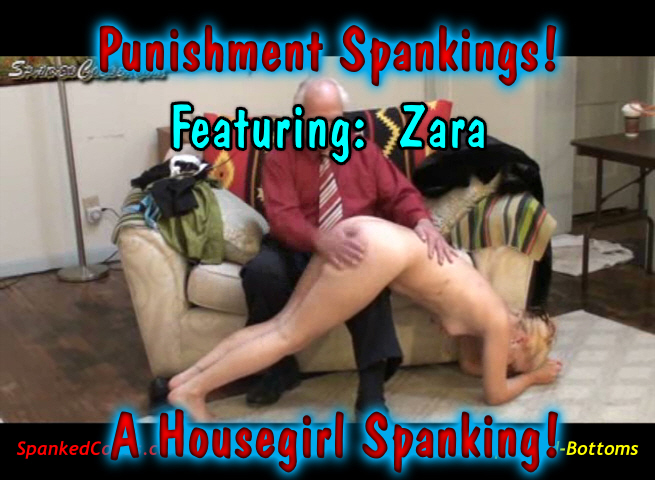 Gina continues:
The night broke up, with a few of the girls hooking up, so I climbed into the car and drove home. Little did I know an off duty police officer friend of Mike's called him to let him know I had a few too many and that he would follow me home just to make sure I got there OK. The moment I entered the house, after putting the car in the garage, I knew I was in very serious trouble.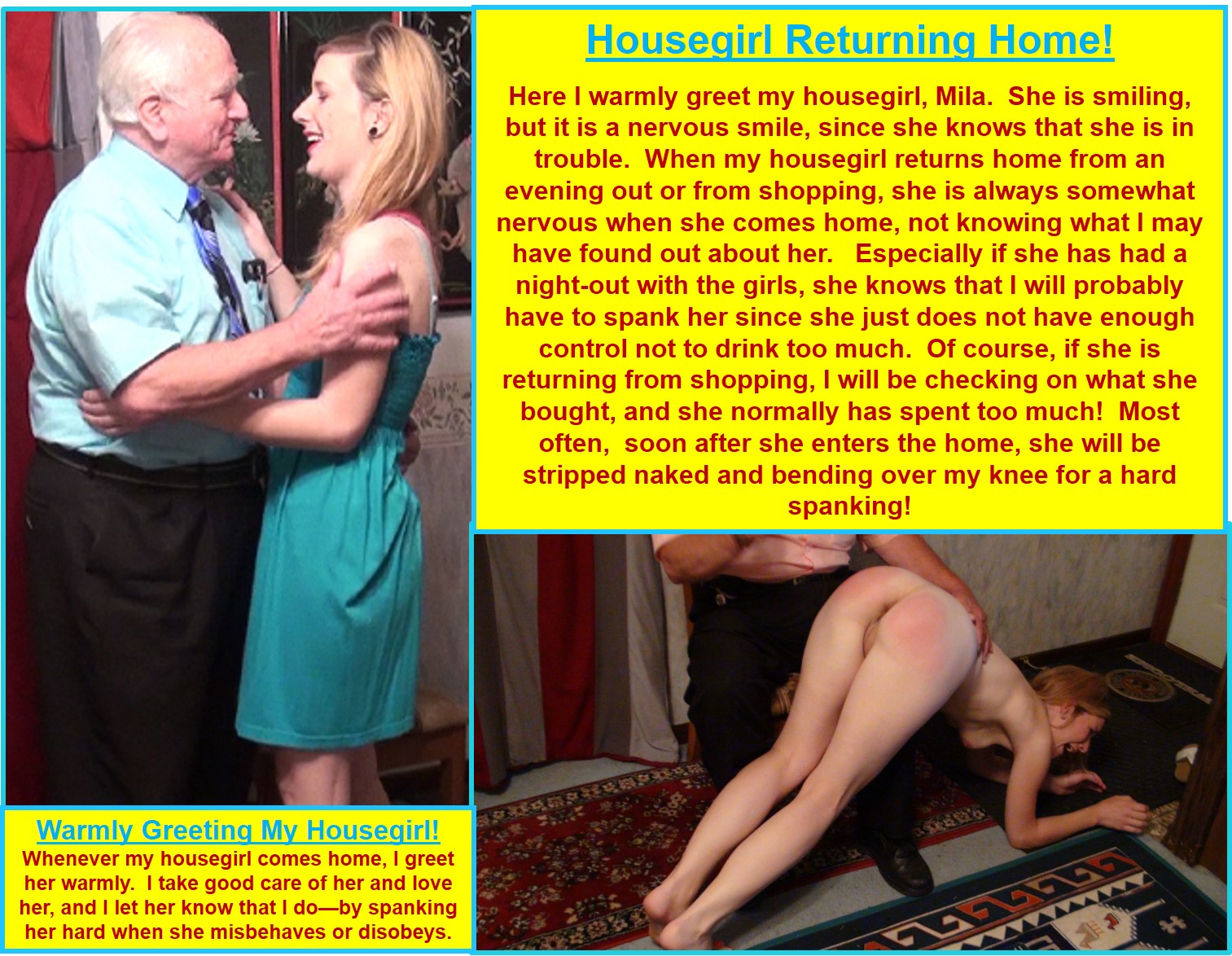 Mike ordered me upstairs to my room and to strip down and be ready for a very long and hard spanking. I ran upstairs and discovered the police officer was there waiting for me too. How he made it to the house before I did was beyond me at that time.

I didn't know what to do. "I believe Mike wants you to take your clothes off and get ready for a spanking," the police officer said. In my wine befuddled brain I did what I was told. I removed all my clothes, properly folded them, and knelt in front of the police officer like I would have had it been Mike.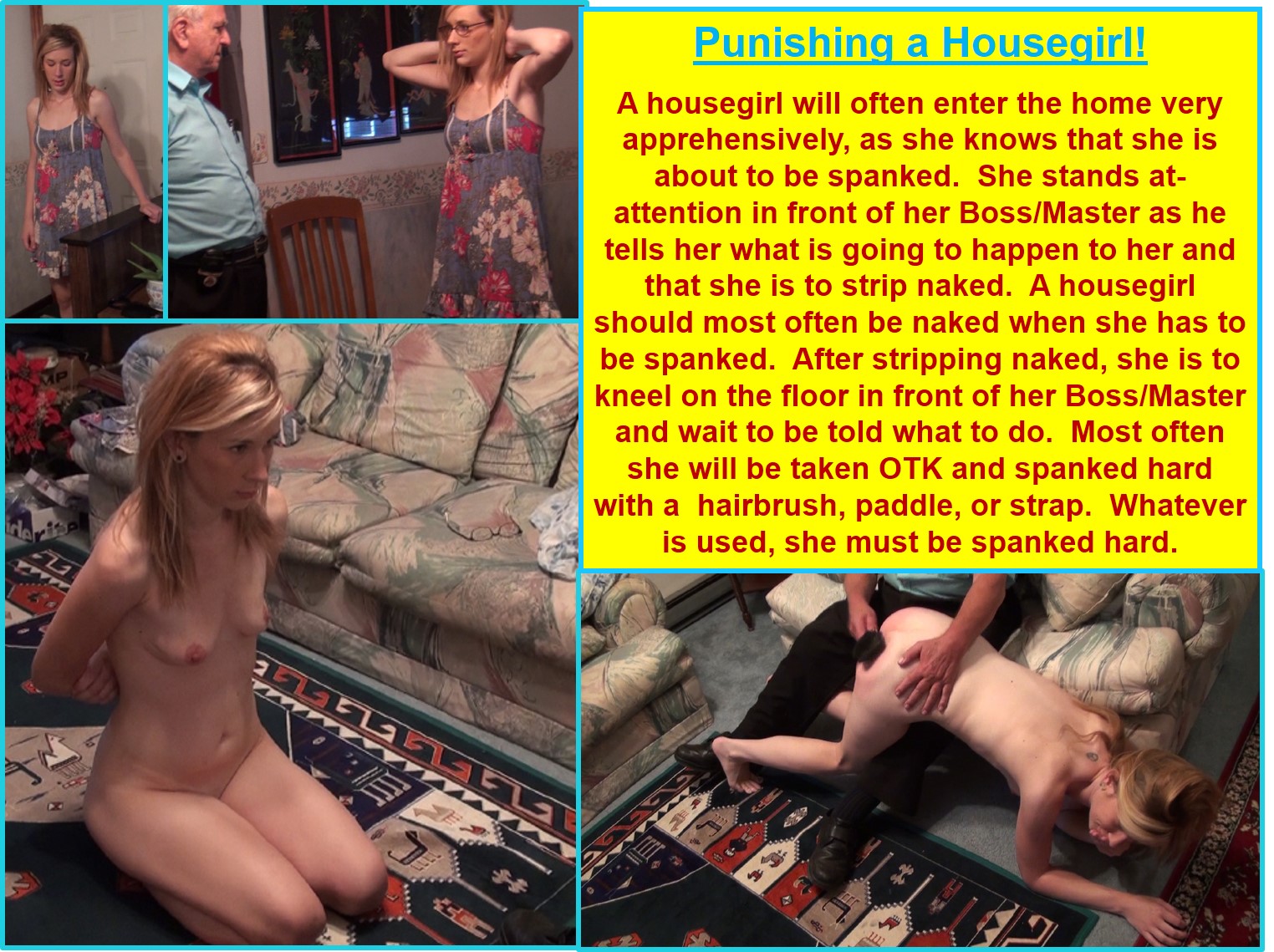 Mike came in carrying a paddle and a bucket. I knew what the paddle was for, but I had no idea what the bucket was for….yet. Mike sat down and I was lectured on the ills of driving while drunk and then the spanking started. Mike hand-spanked me first to warm my bottom up. When he was done, and I was crying in gasps, he handed the paddle to the Officer who ordered me to lay over the arm of the sofa.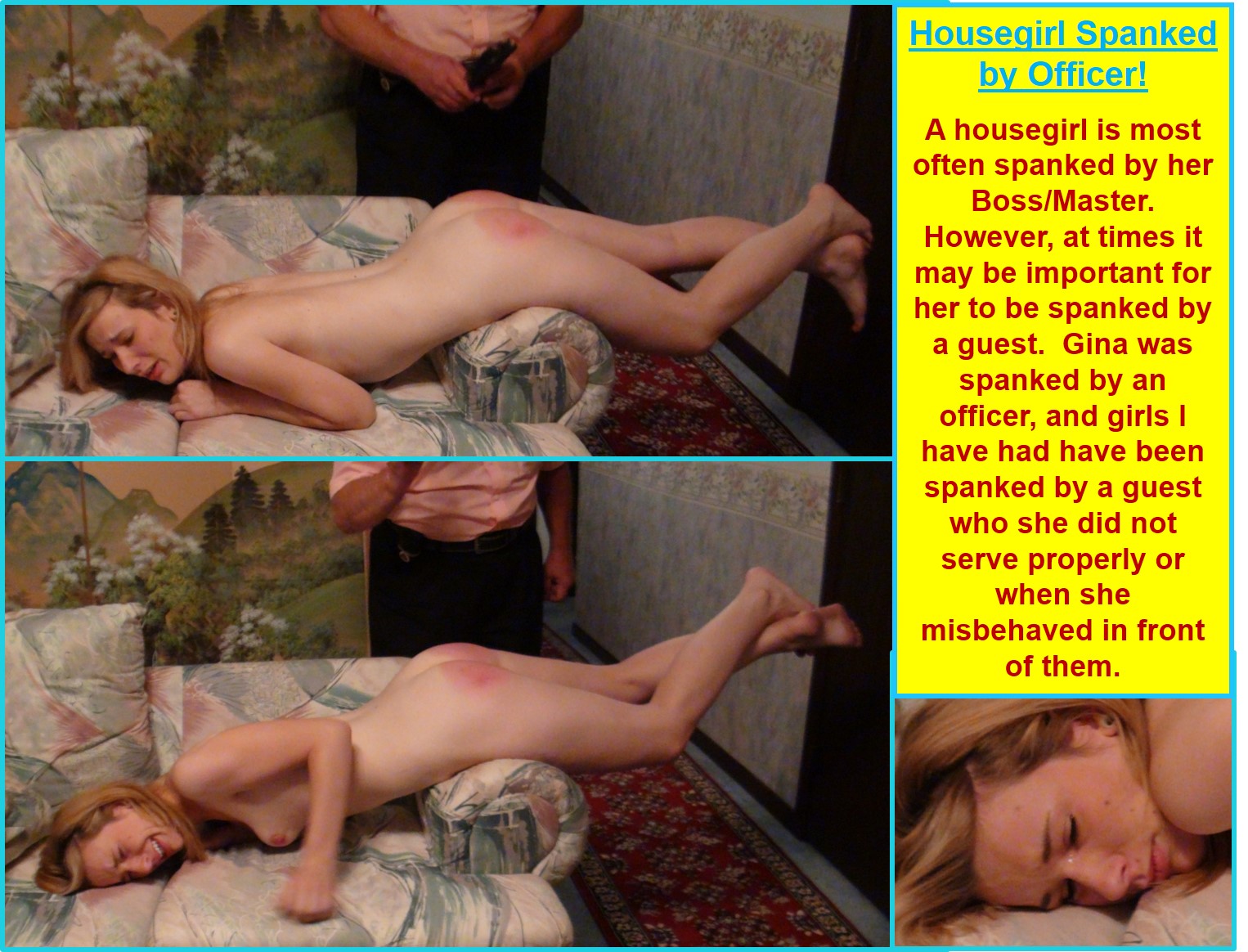 I could never accurately describe how it felt to have your mind so disorientated by alcohol and receive an extremely solid paddling. So hard and painful was the paddling that I discovered what the bucket was for. To say I threw up would be an understatement. If I ate anything in the last 4 days it came up with that paddling.

That spanking had two firsts. One first was getting a spanking by a total stranger. The second first was throwing up from a spanking. Since the next day was Saturday, I would have to get my regular spanking from Mike and I would get another spanking later in the day for driving drunk.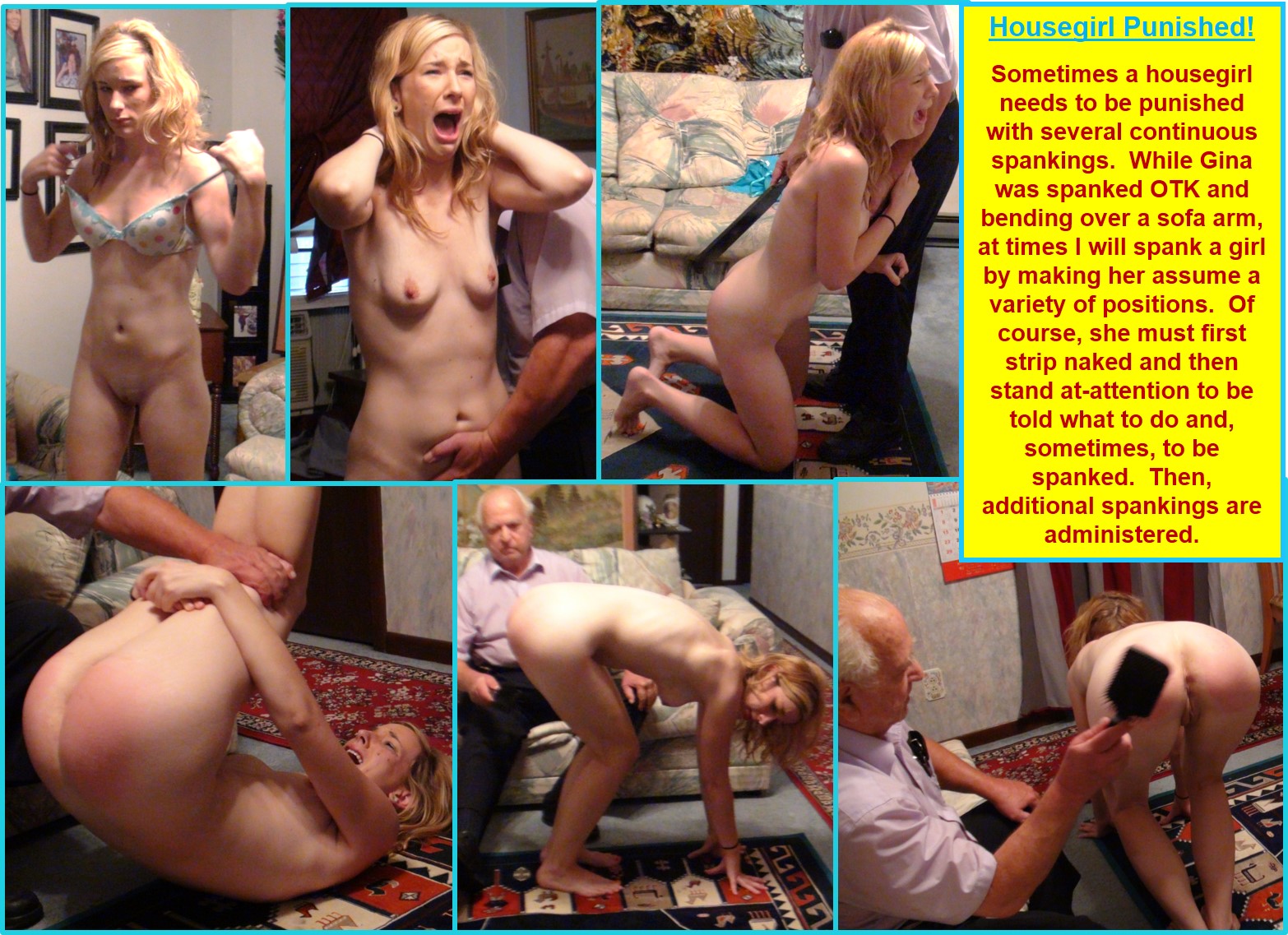 As I threw up the third time during the night, I promised myself I would never drink and drive again.  

By the way, I never did get spanked for drinking while underage. That guilt is what made me ask for a spanking the other day.
To see a series of some very domestic spankings of a housegirl, click on the following title frames. 
NOTE:  These movies may take longer to buffer than expected, but they are well worth the wait!