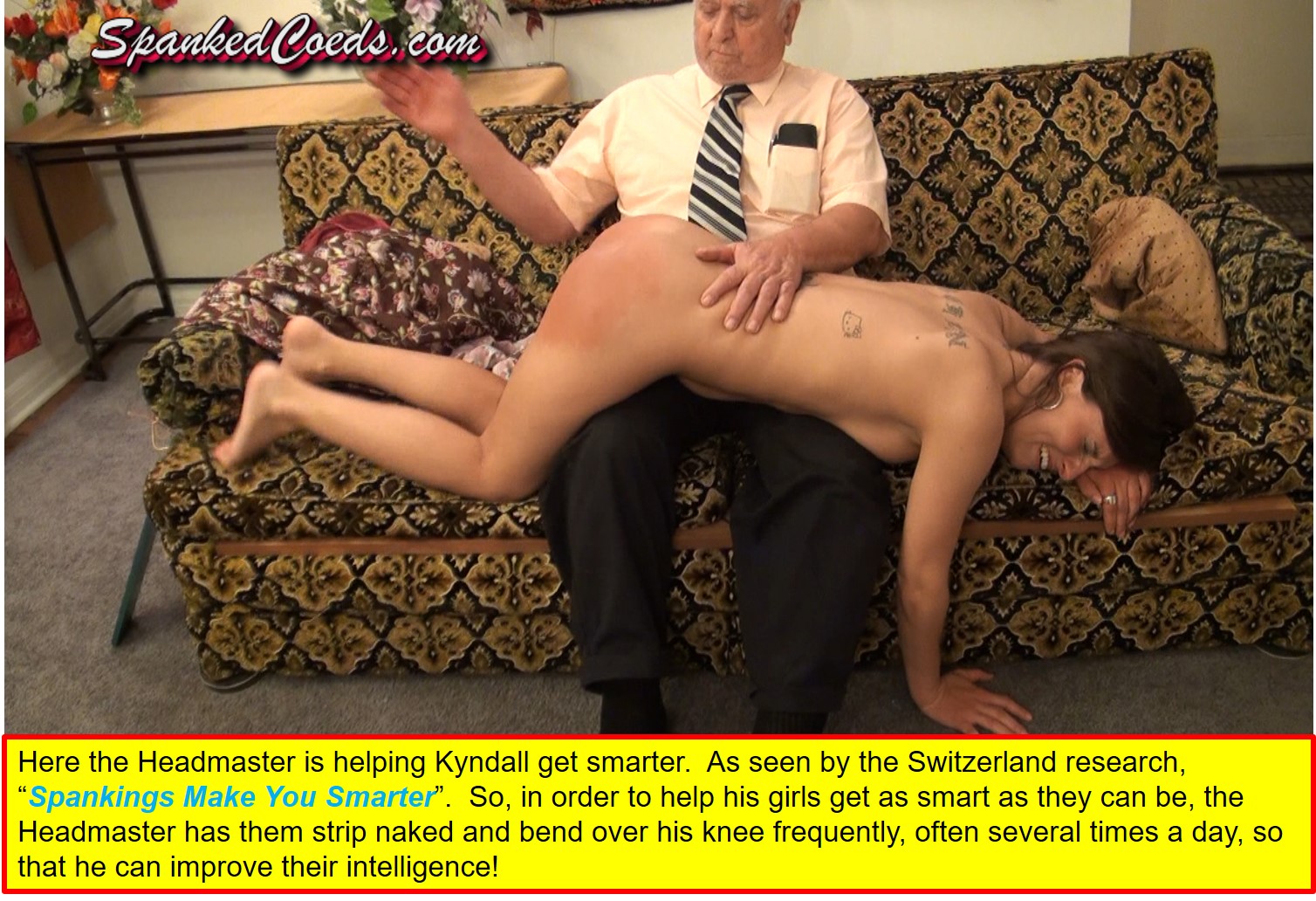 After some careful research, it is time to update my viewers on the effectiveness of bare-bottom spankings for girls.  There is a reason that they should be given After-School Spankings before being sent to study until dinner time.  Such spankings help them to be smarter and do better in school!
For the best in the spanking of Girls-Spanked-Bottoms, please go to Spanked Coeds by clicking on the bar below:

I previously published posts on another blog site during 2009 to 2011.  I published 33 posts in that blog.  You can see those posts at:

NOTICE:  Due to the amount of spam being received, no comments will be accepted.


Here's the research report: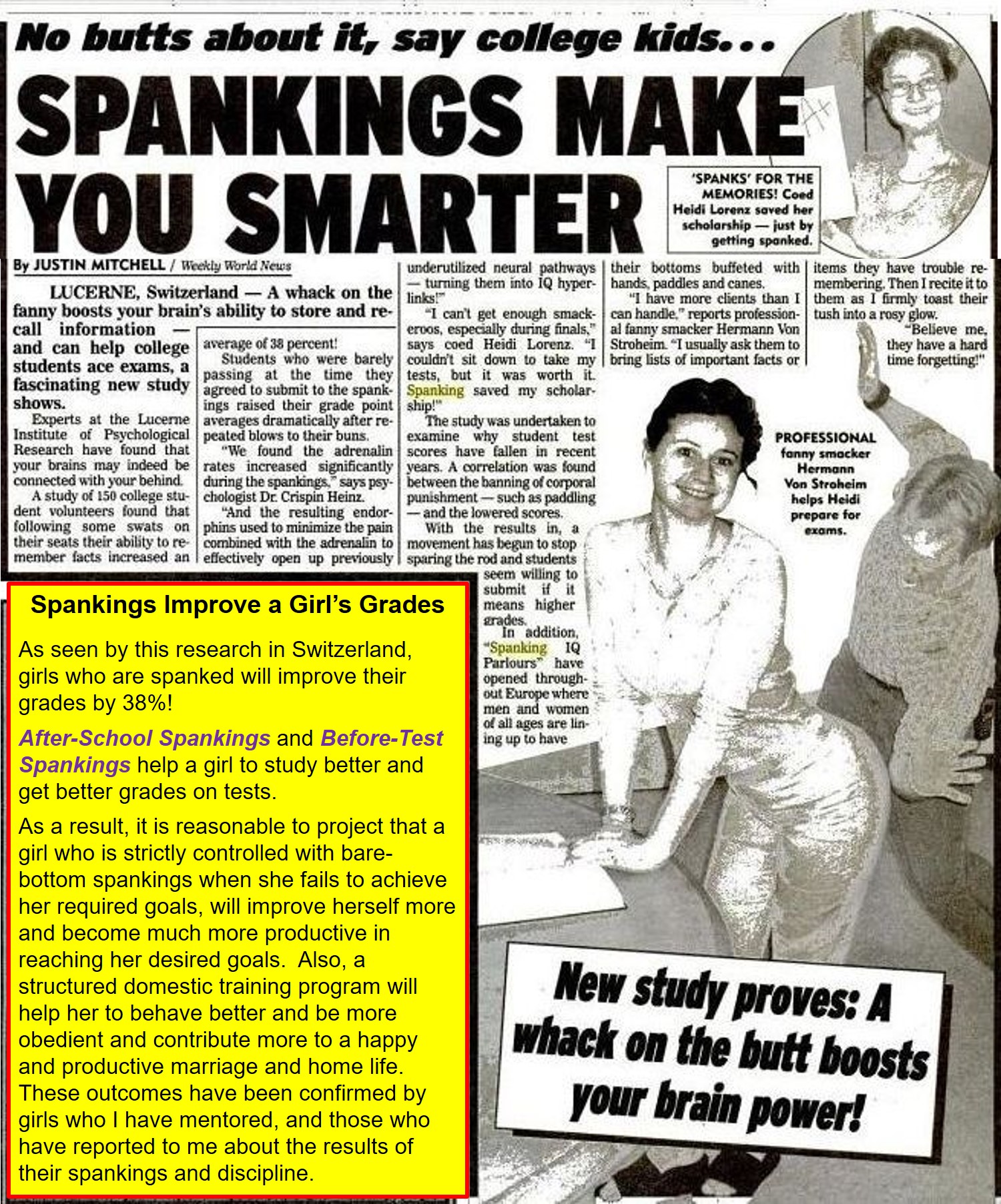 And here are just a couple of ways you can help your girl be smarter: