.
For the best in the spanking of Girls-Spanked-Bottoms, please go to Spanked Coeds by clicking on the bar below:

I previously published posts on another blog site during 2009 to 2011.  I published 33 posts in that blog.  You can see those posts at:

NOTICE:  Due to the amount of spam being received, no comments will be accepted.
Recently, many viewers have found my exceptional videos on Spanking Library.  For immediate download, go to Spanking Library to find some of my excellent spanking videos.

.
As I have noted in many of my posts, when a girl is spanked, she should be spanked hard.  Shown below is a hard spanking of Amanda as she is made to assume several different positions.  I have had some conversations with a viewer from Poland on Spanking Tube.  He has been complaining that I should not spank Brooke so hard, and that in Poland it is against the law and the spanker would be put in jail for 15 years to life!
My, my, the jails around the world would be full of "convicts"!  In fact, there would be few people left who are not in jail, except, I guess in Poland!
Anyway, as seen by the following photos, a girl should be positioned properly in a variety of ways so that her bare bottom can be spanked very hard with a paddle.  Then check out the spanking by clicking on the title frame following the photos.  Enjoy!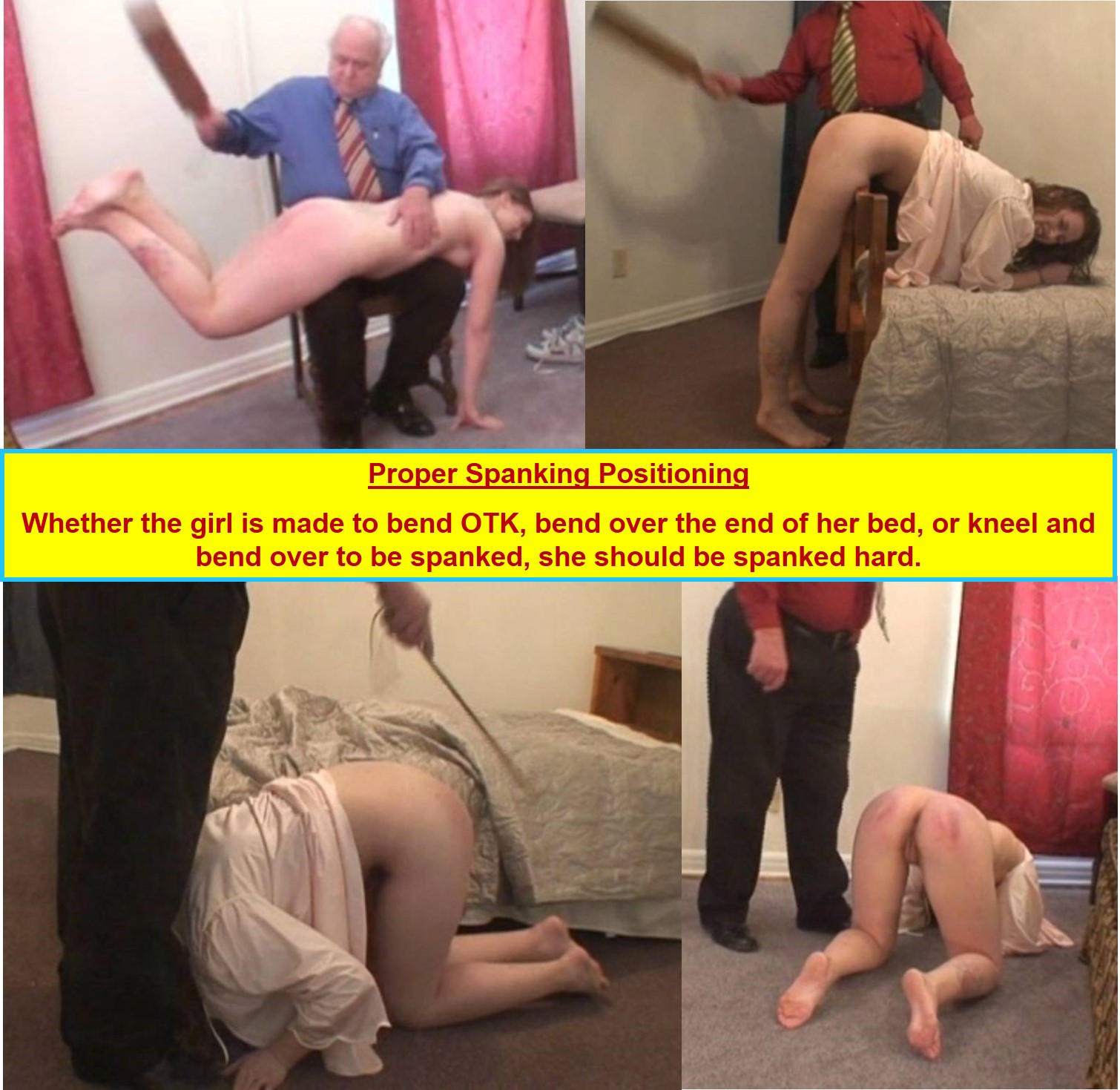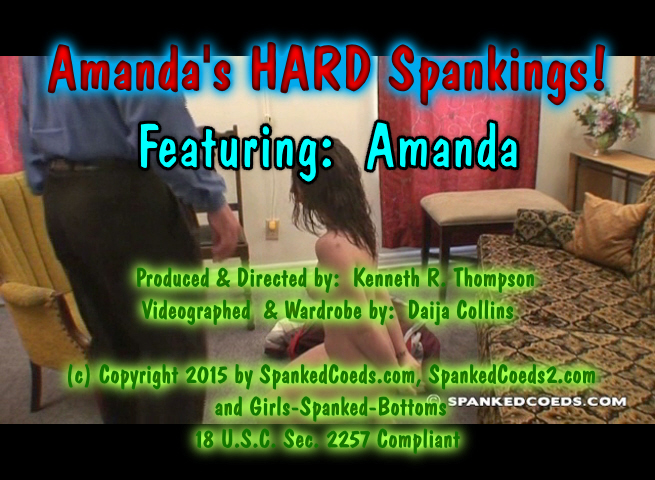 .